I am trying to see how i can put this with out sounding like a total jerk or @$$hole. i am really any of the following.

I was woundering anyone else had problem with long shipping at all i placed a order close to 2 month`s ago and the item still has not been shipped out they have been very nice about it i been understanding i have had to postponed my car going into the shop to get some stuff done 2 time`s now what i am asking here to fellow jbody members is if anyone else has had a problem with the shipping or if its just my luck lol it was suppost to be a bit late of a xmas presant and well car shows are about to start up next month again. so if anyone can let me know if its just my luck or if its the shipping would be helpful thanks again all and sorry about haveing to post about eccmotorsports




PaCavalier

Quote:

i am really any of the following
lol suppost to be i am not any of the following lol
PaCavalier
Well....if you are talking about ECCmotors.....then I just purchased a carbon fiber hood from them a week ago and when I bought it, it said FAST SHIPPING....lol....anyways, I
e-mailed them and they responded me saying that it takes 1-3 weeks from the day theu received the payment....so I guess I just have to wait, now in your case....2 months is too much.....
Proud Member of the J-Body Org

"I love my cavys just like i love my mamis!!!!!!!"
http://members.cardomain.com/perucavy

typical of j-body parts..... always have to wait a long ass time for them

Yea i was talking about eccmotorsports i understand that they get there parts from a warehouse . when i placed order they told me 1 - 3 weeks also


PaCavalier

well i only had problems with shipping once and thats when i bought my hood from amg (big mistake) took me 6 months to get my hood. other than that its been good. i bought a trd kit from jim at gravana and i got it within a week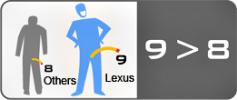 im in the same boat. i ordered a hood a month ago, and they said 1-3 weeks to ship. this is the 4th week. i keep emailing them, and they reply back saying next week, next week. well its the end of "next week" again, and it still hasnt shipped. i know its only been a month, but dont tell me it will ship, then it dosent. i hate being lied to, but all i can do is wait




<A HREF="http://www.cardomain.com/id/eazy716"><IMG SRC="http://registry.gmenthusiast.com/images/eazy716/personal_pic.gif" BORDER="0"></A>

I had no problems with them whatsoever within a week and a half of my order being placed it was shipped. My problems was it was supposed to be delivered three days after they shipped it. DHL for some reason thought otherwise. It set a week in their facility and arrived a week later than scheduled. They were very prompt and responsive with emails too. Sorry if you are having any problems with them.
Proud member of
JBOK (J-bodies of Kentucky)
well the shop i work for is a dealer for ECC and i can tell you that as of about a month ago they were completely out of hoods for cavies and were awaiting the next batch to be made. should have arrived last week or this week according to what they told me

I used to race cars, now I race myself.
5K PB: 24:50
10K PB: 54:26
Quote:

im in the same boat. i ordered a hood a month ago
lol yea i know how your feeling its almost been 2 month maybe a bit longer now i just want my back bumper so my car can get into theshop and get done like i said i had to push my car going into the shop 2 times now i asked my body ship if they wil just take the car and start the work they said they want all the parts and only thing missing is my back bumper
PaCavalier
well, i finally got my hood today, and come to find out there are a bunch of imperfections in it. theres bubbles, scratches and gouges in it. i immediately emailed ECC with this info, and they were prompt to reply back. i have to take pictures of the imperfections and send them to them, and they'll let me know if they can do anything. if not im gonna be pretty pissed off. ill post pics of it when i get some later tonight.




<A HREF="http://www.cardomain.com/id/eazy716"><IMG SRC="http://registry.gmenthusiast.com/images/eazy716/personal_pic.gif" BORDER="0"></A>

Hello everyone,

We apologize for the delay in shipping for everyone. For the CF Hoods, we just can't keep them in stock. As soon as the container arrives, we sell out. Just this week alone we shipped out 50 hoods. But we are doing our best to reorder them as fast as we can. As for the rear bumper that was shipped, it was a new company that we were trying out. They told us that if any item was out of stock, they could get it within a week. We that was a bunch of lies and it took them 2 months to get their items in stock. We have since dropped them because of all the problems with that company. So if you order any body kit parts, you will not have to wait that long. And for the hoods we just got our container in and we already ordered 2 more. I am not trying to make excuses, but I do apologize to those who have had to wait for their items. If you need anything or have any questions, please email us. Thanks!

Marie M
ECC Motorpsorts
www.eccmotorsports.com
Luminics
www.luminics.net

I placed my order with them.....It only took about 3-5 days for the order to be shipped....they shipped it on the 25th of Feb. and it is to be here the 4th of March (only 7 days to get to me....

I don't have anything to but good things to say about ECC....

Fast response to e-mails and even called my cell phone....They will do alot to help you figure out any problem..





<A HREF="http://www.freepichosting.com/Album/421591479.html">
<IMG SRC="http://www2.freepichosting.com/Images/421591479/3.jpg" BORDER=0>
</A>