this person was contacted about a silver drivers side fender, and i was sent pictures, dated that day by the camera's date stamp. i could tell it was not a fake, because i know photography, and i know a photoshop when i see one. money was sent, in fact extra was given to ensure a hassle-free shipment. (COUGH COUGH A+ COUGH) a week later, i was told it was shipped, but no tracking. another couple days later, said it was sent to another state, and that whoever he had ship it screw it up. he had asked me if i wanted it shipped from there, or refunded. i told him give it till the end of the week, if no word, then refund. a week later, after a lot of emails, i recieved 40 dollars in my paypal account, and a message saying "paypal wont let me send the full 85" which is BULLSNOT. that was about a week ago, and i am still out 45 bucks. granted, its not a lot of money compared to what others have lost, but i want to make sure no one else is SCREWED.
_________________________________________________________________
this useless post brought to you by the alcoholic known as LUNDiS
Actually i have talked to him alot of time he seams like a really nice and honest guy sounds weird but i am not calling you a liar in any way jsut saying i never had the same experiance with him.
West Virgina J-bodies
For a great deal on all your jbody needs
Visit
Tabasco Racing
Wow, that is interesting.
I got a fender off him about a month back which, like you, was sent to another state by the shipping company. I also was offered a refund, however I decided to have him ship me another fender. After a wrong tracking #, I eventually got the right one. When the fender got here, it was as promised.
Despite my situation which is so unnervingly identical to yours (to the point I was predicting what would happen with you before I read it), I ended up getting my product in the end. During the whole thing, he remained in communication and gave me no need for concern.
Good luck in getting this resolved...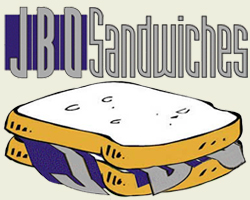 A scammer that just can't scam worth @!#$. Horrible.



<img src="http://www.sskinner.net/sig17.jpg">

Ok ass clown. I didnt rip you off and i have remain in contact with you. My paypal account has issues and if you want I can get a letter from paypal to state this. It wont let me send over 4o dollars eack time i dont know why. I have been on here for over 4 years and never ripped anyone off. Sometimes the mail @!#$ up and for that its out of my control. But whatever floats your boat and it wasnt photo shopped so try again. I just received the fender back at my house and i can take a @!#$ load of pics to prove to you that it aint @!#$.. Like i said befefore it would have been alot different if i didnt even respond to your email and just dissappeared but i didnt cause i am not a scammer and never will be. I myself got rippd off 3 weeks ago on my hood for over 500 dollars so I know how it is. You can ask anyone thtat i have dealt with and there are plenty of people on here that i have sold/ traded stuffff with over the years and never had a problem untill now. Even ask my sponsor jason i have bought plenty of stuff off of him and other varies people.




Norms Fenders
Holes in front bumper from plate bracket (custom)
Solo Hi Flow Cat/ 3in dual exhaust
Kappa Intake/IC Pipes
Pcm4less Tune
Infinity Kappa Speakers
Dakota Digital EGT & Boost Gauage
DDM Probeam
JPM Shifter
Custom Kicker System By JPM
MBRP Heat Shield
Dejon Intercooler
AlkaControl Water/Meth Injection