Well this week I have to give it up for all the poeple listed. The biggest thanks goes out to HighRev for helpin' me out with a transmission. Me and Erin drove out 6 hours to pick up my 2.4 5-speed transmission. I can't wait to get this in my car. Without you guys at HighRev my car will not be rolling as soon as it well now. Dave you are the best, and you aways trreated me like family. Thanks for doing the dirty work cleanin' up the RSM TB for Erin.

Car seemed great heading back home. It was just about 370 miles on the return trip from the shop to the aprtment here in Columbus.
Mark Pain - Thank for sendin' out my 2.3 HO Cruise controls braket! I didn't want to run out and try to dig out in a yard to find this. I so forgot or missed the whole thing that they don't make these any more. So not only do I thank you, but my foot and leg on those long trips well too....

Tony - Well brother thanks big time for the best deal on a 03-05 rear bezel for the Cavfire. I know it was I bet the lowest to date buy on one of those. You know that I will always return the favor if I ever have anything you need. I know it took me a little bit to get you some turns, but did you pay for them....

Thanks again to all of you guys! I can say I would buy from everyone again.
Trey aka TRD Cav Fire
Definitely a BIG Thank You to Dave at High Rev, I really appreciate all you did yesterday even though you really didn't have to! It was great to finally meet you since I've heard so much about you from Trey. Who knows, maybe you'll be seeing more of us in the near future

And I promise that I will keep my RSM products looking clean and almost brand new

Thanks again and if you need anything, just let us know and enjoy that beer!!!
Cannon- Like I said before, I think you've found your future career with that killer packing job

-Erin
trey, when we gonna play halo?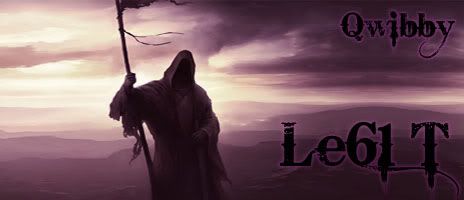 LE61T PTE6262 Powered

cannon fodder wrote:



HotLiLCavZ wrote:

Cannon- Like I said before, I think you've found your future career with that killer packing job



i should have taken a picture of that "box".
What was that Tony. Did you think I wouldn't take a pic of ic? I was in a hurry to open it so the pic's where not the best, but hey I got proof of how good of a job you did.
While I was over at HighRev I found something also....
Nice car huh....
QBE (The Boosted One) wrote:

trey, when we gonna play halo?
Sorry that I didn't make it on yesterday, but I had to go get some stuff.

I will be online tonight you know this.
No problem Trey and Erin... I really enjoyed your company

Its a lot better than the normal locals that I have to deal with.
Next time you come out.. try not to get the cops called to my shop

You didn't get the whole car in the picture man... this was it right?
Well now that I know where the shop is now I might just have to come out more and help sometime. When you get that engine back for JJ's car I might have to help put the enginein if you need a second hand. Also might need an helping hand when it comes to runing some charge pipes soon. I really hope you are up for it when the time comes. I liked the pic I had better cause I just wanted to put the balls up on the internet! I didn't know if you wanted everyone to know you are a member of CBR! You know Cock & Ball's Racing. I thought you might want to keep that on the DL, but it is out now. Anytime you need help doing anything just let me know. Just give me some notice cause I do have a 6 hour drive to come down that way.

Trey
Also if you find out about all that stuff we talked about just let us know. Don't forget to find a 5-speed harness for me also. Cluster also for a 5-speed if you can find it in good shape.
now that is a nice graphic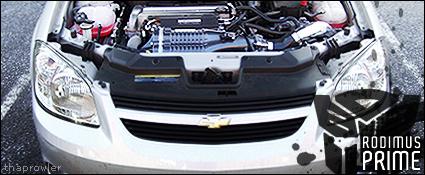 1989 Turbo Trans Am #82, 2007 Cobalt SS G85
Bring Dauber some oatmeal choclate chip cookies and he'll probably lick your toes.

Those are his favorite.
Well I brought him 2 cases of Beer that he couldn't get in IL. He was very happy about that, and I'm not sure I want him to lick anything on me. I can't wait to go back down there to get some work done to the cars. I really want that new shop to open.

Then he might see way more of me if he still wants to talk about it.
I always have a lot of fun when i go up there. I need to take the cav up there and make him do some work on it.

Did you see his schematics books? He has is own personal library.

And i must warn you, if you go to pizza hut with him, DO NOT let him play music.

But yeah, i have a blast everytime.