Well, I wil list in detail what went wrong with my clutch since people like to cry when a business name appears on the Jbody.
Purchased a Stage 3 clutch and flywheel from Mantapart. Flywheel works and functions correctly while the clutch did not work at all. We blew 3 throw out bearings at $300 per part to find out that the pressure plate that Mantapart supplied is wrong or faulty. Also a clutch master clyinder that was not needed because of this issue. I can explain in exquisite detail as to why the part does not work if need be. I have been in touch VIA email with Mantapart since late november that I was having problems. I still email a couple times a week or so and they refuse to answer emails and Mantapart will not answer there telephones. If I email Mantapart in regards to buying new products they generally respond promptly.
I just filed a complaint with the Attorney General of Ohio. Anybody else have stuff owed them by Mantapart?
Josh
SLK 32
Whore wrote:

Mantapart Issues, who has them?
Not too many people that I know of since not many people order from them. At least, we don't hear about it much anymore. The complaint posts for Mantapart customer service used to be as frequent as HRM.
__________________________________________________________________
Performance cars do not win car shows and show cars do not win races.
It's up to you to decide which you'd rather win.
Quote:

The complaint posts for Mantapart customer service used to be as frequent as HRM.

Yeah, people have wised up and seen how bad of customer support and how they operate. I think it's very shady of a company that will only take orders from money orders or COD...that doesn't fit well with me. It's like to order a part, you need special instructions or something.
Quote:

I just filed a complaint with the Attorney General of Ohio.
Just hope you'll get your money back. I wonder how many times this place has gotten sued...makes you think...
www.kronosperformance.com / 732-742-8837
I'm going to post something different
Mantapart was "decent" to me when I ordered from them
They only jerked me around on my pistons, but it was JEs fault not theirs
Granted I had to call 2 to 3 times a day when i wanted to discuss the matter, I still got through b/c I was persistant
They do have somewhat of a "good" company, but they need a lot better customer service, AND you need to know how to give them the 3rd degree when needed
Of course you could deal with a company like exploited and NEVER EVER get through reguardless
or it's better to just deal with a reputable company with good customer service. If I'm going to give them money, I want to make sure that as a customer I'm number 1 and not have to give them a hard time or call like stalker just to correct something on an order.
But your also right lowfire, atleast he didn't have to deal with exploited's customer service.
www.kronosperformance.com / 732-742-8837
Well, sometimes for parts you have no one else to turn to
I went with Mantapart when i did b/c no one else supported the 2.2
And they still carry more 2.2 @!#$ than anyone else
So if I needed something no one else had I would still go with them, b/c I know I will get it from them, even if it takes ringing some necks
http://www.youngstown.bbb.org/nis/newsearch2.asp?ID=1&strBCode=04320000&ComID=0432000008000359
Note how many times they didn't even reply to official complaints. Sad, really.

i never heard anything good about them.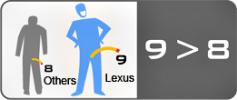 I have contacted them daily and they'd never reply unless I use another email address pretending I wanted something. At that point, they'd reply within half hour.
It was rather easy getting the parts, it's a total different story if their parts are incorrect/broke/don't work right. After they have your money they don't want to give your money or time of day.
Josh
SLK 32
If there customer service was decent, I'd buy alot of stuff from them. But I'll stick with the winners on JBO. Karo, Turbotech, ect.

Ahhh... if only more companies carried stuff for the 2.3.......
a friend of mine had the same kinda problem with his 01 Z24 with a spec clutch
he poped the 1 that came with the spec cluth and the original 1 from his car
he sent his stock clutch stuff back to spec , along with the all the parts he got from them , and turned out to be a different pressure plate was in his car originally , if i remember correctly
I was sort of the reason Whore (as he now calls his self), went with Mantapart. I have had nothing but good things with them I know others that have as well. This was the first time they let me down. Would I still buy from them?? Yes I would. The sad thing on this is if they would except the product bad, they would probably see that they sent the wrong pressure plate. And could settle this.
FU Tuning