I never thought I'd be saying this but I'm forced to call it quits on my car. My job requires that I have something reliable to get to work (45 minute drive) and my Z24 just doesn't cut the bill. 2 engines later and I'm still without a reliable car.
I'll still be hanging around here just without a jbody for now. Now I have to go look for a truck.

Post Edited (07-07-05 6:19 PM)
Well, I'm going to look at a 85 Camaro Z28 for a project car. I'm thinking though of a Mustang GT vert. Should be nice.

umm why not keep the cav as the project car and buy a daily driver???
DrPaul84 wrote:

umm why not keep the cav as the project car and buy a daily driver???
/\/\/\/\/\/\/\
| | | | | | | yes why not or you could just get a NEW cavy and trick it out or get a new one and finish the Z
Sinister Ambitions
I might but for now I'm going to buy a truck and then look at buying an older car as a project. Not sure on what.

LOOOOOOOOOOOOOOOOZZZZZZZZZZZZZZZZZZEEEEEERRRRRRRRRRRRRRRR


sad to see you call it quits

yea i want a regular car now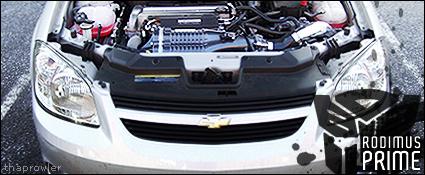 1989 Turbo Trans Am #82, 2007 Cobalt SS G85
Damn sorry to hear bro...so i guess no H.I.N for u....
good luck on finding something else
www.teamexoticimage.com / myspace.com/02on19s
Sorry to see it happen, but I wish you the best of luck. Hope to still see you around the board.




*****************************************************************

"The J's weren't designed to be sports cars, the suspension sucks, the brakes are tiny, and the target market for our car doesn't need to be able to do any more than 65mph." - Shifted

A more accurate observation has never been typed. These should be the starting points before any serious performance modification. What's the point of making a serious performer if you can't control it's power?