Alright first off I usually don't do this but this is starting to piss me off. First I ordered my bc2 bodykit on 5/29/05 from Winks. Now after almost 2 months my credit card got charged and he will not answer my emails. Does anybody know what is going on with winks? I have never been screwed by an internet company and I hope this isn't the first time to get it done to me.

last i knew the bc2 kits were on backorder worldwide , but do a search on some gp's made by winks , you will know what im talking bout when you see them alot of people are having issues with his shipping and relaying information to his customers
Talk to him online...@ aol instant messenger
s/n = WinksCustoms
pick up the phone and call everyday, 2-3 times a day til you get an answer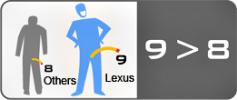 HEY,
the bc2's are on backorder I dont know how many people I have waiting.. 2 I think.. The order is placed and you will get it asap. I've explained this. I would offer a refund but the kits have been paid for and the company that we went through its like pulling teeth to get a refund.. Even if i get you a refund your just going to be knocked further back on the list.. IMO
As for emails, i dunno whats up with that.. Something happened so now we get ALOT of spam everyday, and no REAL mail.. people tell me all the time they sent something yet I never get it.. I'm no computer expert but I guess I need to have someone look into that..
phatcavtuckin18s@yahoo.com is my private email that I hardly ever check but if ur sending something that isnt getting replied to try sending it there and I'll start checking it more..
POLYFIBER kits $375 (BMX, BC2, Blitz, Drift, KMAX) *
CRACKED DASH? CLICK HERE!!
winks seems to be a pain in the ass to deal with but, he does pull through.

Eric, if you're selling your front lip, my buddy is interested, same one who wanted your doors, let me know on both!
Good meeting you!

The only reason I said anyhting is that the car is for sale and everyhting off it is too. Anyways can you email an update winks at vanhaite@yahoo.com