John, thanks for your further information.
John Lenko wrote:

BTW, your car is one of 100,960 Cavalier 2-doors built for the 2003 model year.

85,615 of them have the same 1SZ package yours does.
75,217 of them are automatics like yours.
48,821 of them have the same 1SA package as well.
30,803 of them have the graphite interior color.
28,733 have the sunroof option.
15,711 of them have the Chrome 16x6 wheels.
14,016 of them are Victory Red.

Which makes for 1,214 2003 Cavaliers with similar options to yours... roughly 1.2% of all Cavaliers made that year look just like yours. Aside from the dealer-added Z24 headrests (that didn't come from the factory..). Just like 99.9% of all Cavaliers out there... it's not rare at all.
if you have the time...how about a breakdown like that for the 2004 cars. I have a 2004 LS Sport 4 door, automatic, white, graphite int, polished wheels, rally edition package. Id be interested to know how rare it is...not that it makes it any more valuable. Even if it did its not stock anymore.
_________________________________________________________________
Looking for something new? How about an off topic forum where you can truly express your opinions without interference of mods or admins?
Join verbalwarfare.com
http://www.verbalwarfare.com/forum.php?referrerid=86
H=LS Sport
F=Z24
My 02 is a LS SPort with the Z24 package. The early 02 models were built with the 2.4 and had the Z24 designation, however they are LS Sports with the Z24 package.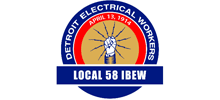 I used to work at the Lordstown plant during the whole 2003 model year and I don't recall seeing any Z24's. only base, LS and LS sport models. someone might have made it a Z24 their self or maybe it was dealer installed.

I own a 2003 z 24 2.2ecotec cavalier with the badgegs fully loaded and im from quebec canada so there not fake as you guys say even on my inssurance papers it says Z24

You are in Canada, most of us are not. We know that Canada had a Z24 trim after we lost it. Read back through this thread and several other like it.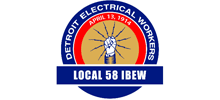 Why was this even bumped?
Z24, LS, LSS,RS, ect ect ect.
Its a cavalier, it doesnt matter what you want to badge it as its still a poorly put together economy car.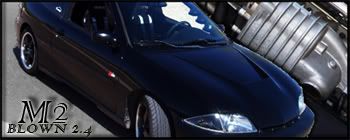 Eat my shift
M2 wrote:

Its a cavalier, it doesnt matter what you want to badge it as its still a poorly put together economy car.
Don't say that... People on here will get all butthurt.
2000 Ford F-250 7.3 Powerstroke 4x4 - Not stock
1973 16' Tahiti Speedboat
1983 200 HP Mercury BlackMax
1997 Chevy Cavalier with 275K miles