Can someone confirm or deny the claim made
here
. Only 1011 made?
5 speeds were a little rarer in Z24s in 89, but only 1011 made in the config listed.............probably not.
Think you can get the guy to give you the VIN off the car?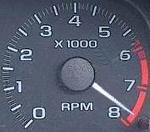 i find it amusing that SHOoff has nothing better to do but follow me around & be an unhelpful dick in even cross-forum. - Jon Mick
not to mention if its RARE and the trans doesn't work doesn't make it worth something as parts would be harder to get.





JBO since July 30, 2001

sndsgood wrote:

regardless of wether its legit saying something is rare only really works when an item is in demand. i can poop out a turd that is one of a kind but that dosnt mean its more valuble. unless its shaped like jesus, and then its going on ebay.
LOL
"Straight roads are for fast cars, turns are for fast drivers"-Colin McRae
I'm not going to buy it. Even tho an 89 z24 5speed was my first car. I'm still just curious about the number made.
They probably did a vin check and saw that that was how many of their car that was made with that specific options package. There were probably way more z's made, but only that many had those options... Like when I look up my car, there are 29 cars with the same options, and only one car with more options.

There were a total of 227,433 1989 coupes made. That includes both Z24 and VL models, 5spd and auto. To say only 1/2% of those were 5 spd Z24s is a bit out of whack.
.