I havent seen anyone do this in awhile but here it goes.
I recently bought a pair of custom speaker adapters for my car. They are adapters for the front speakers to go from 4x6 to 6inch in the doors. JL was a pleasure to do business with. All emails were responded to quickly and product arrived on time. I definitely recommend if anyone else plans to buy adapters to go through JL if he plans on making more.
Thanks again
JL is a great guy and an excellent source of knowledge on audio as long as you search the basics so you know what he is talking about. Haven't bought yet but great resource on the org.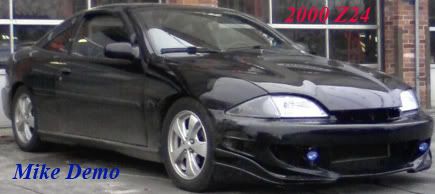 as much as him and i may not see eye to eye on alot of subjects the guy is incredibly valuable to not just our community but car audio period. and he is easily my go to guy whenever i have audio questions of any sort.
thanks for posting op.
Wow guys, thanks. Glad those adapters got there in a timely manner and glad you like them. It feels good to know people are happy with me as a seller as well as information provider. I wouldn't every say I know everything, or even as much as some people. We even have people here on this site I believe are better at giving advice than me, big time lol. Also remember those adapters aren't all I have available to buy through/from me

(tabs) wrote:



z yaaaa wrote:

its not much fun trying to argue with a wall.

oh, trust us, we know
Dustin can be a douche sometimes, but he is the best damn person on the org for automotive audio advice, period.