Trying to get back into cavaliers. And would use this for my daily.



red 98 cavalier z24. swapped the 2.4 for a 3.5 v6 from a 05 malibu. trans is swapped from a 94 z24. its a nvg 282 wich is one of the strongest fwd manual transmissions gm used. Engine has 30,000 on it and car has 160,000. xtr stage 3 clutch with new slave cylinder, cold air intake, 56mm throttle body, ported intake manifold, aluminum radiator, abs delete, a/c delete, front and rear strut bars, rk sport coilovers on agx struts up front and springs for the the back (not installed yet), custome dash bezel with 3 gauges molded in, b&m short shifter, red back lit gauges, urthane control arm bushings, plastic gas tank (2000+ cavalier).


03 cavalier
american bass 400.1
2x 10" AudioQue HDC3's
Northstar NSB 2400 battery
Kenwood KDC X-993
loudest to date. 147.3 at 45hz

hard to say. you need to actually look at the work done for the swap to know for sure.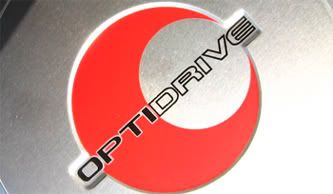 JBO Stickers! Get yours today!