I think about this all the time when I come on here...lots of the best members with the most jaw-dropping cars have definitely moved on. We've bought houses, gotten married, started families and work our fingers to the bone. We take comfort in our daily drivers and all their ammenities, and are perfectly content.
My wife and I have done most of the above, but unlike our friends, still enjoy our summer cars. My Sunfire, of course, and her mint GTP that I bought for her back in 2009. We're lucky enough to have (2) awesome daily drivers, so we keep our "fun cars" for just that. They're nice to have in that they allow us to hit a car show or cruise-in if we want, or just go for a drive and get our horsepower fix, when needed; maybe turn a couple heads along the way.
In response to what I have read so far:
Fast cars are pointless since the majority of them are DD's and with the gas going up its a waste of money along with monthly car payments and to fix problems that can and will occur.
The extreme custom looks days arent pretty much over, Seamless it seems like you must stand up for the Jbody community in the show car scene.
A cleanly kitted $1500 paid off car at 80,000 miles with no tacky bumpers/side skirts mixed with the basic exhaust/header/intake/tune seem to be a good bet for me.

Thats just my take on things. Who needs to go super fast on public streets-There's cops, traffic, kids in vehicles and speed limits anyways. (unless you build your car strictly for the track its a different story) Everyone is different so I dont think we can say whats in and whats not. People have their own road of the direction they take their car in.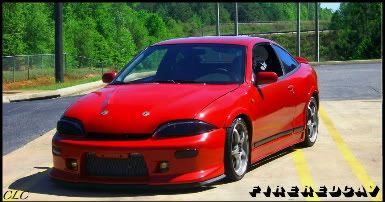 I think I last drove my car in October and that was to get a car wash before it sat in the garage until I drive it next.