Here is my build thread from last year, it shows alot of where i hid stuff.
2011 build thread
My thread from this year, not too much there except for deleting power steering and remaking the upper rad hose.
2012 build
This is McMoneys thread that shows a few of his secrets.
Your text to link here...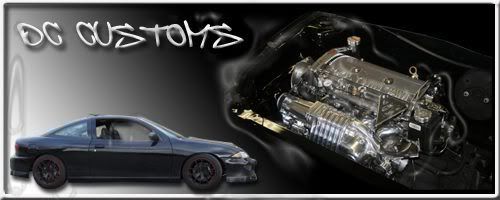 pospc wrote:

nice bays everyone. They look every nice.
That Yellow eco looks nice too, Right now mine is polished not sure if i want to paint it like that or leave it.
here is the most recent pic of under my hood, any suggestions on how to make it look better? I still need to put the SRI back on after the tranny is done.
http://www.techpowerup.org/uploaded.php?file=120522/429668_10150625601128606_565703605_9011659_410313529_n.jpg

Also anyone know where i can get that upper mount that has poly inserts and can be switched with alum. inserts?
For starters, I'd ditch that breather filter on the valve cover and put the vac line back on...our PCV system needs vacuum to function properly.
As far as cleaning up, I'd start by relocating the PCM and cruise module, that will make a world of difference right there. The harness that runs over the power steering pump to the ICM, you could reroute that under the PS pump. The EVAP solenoid (little black canister right behind power steering pump) could be flipped upside down and mounted to the bottom bolt of the PS pump (you'll need to extend the vac line with some bulk vac hose).
Little things like that will get you off to good start, and require much pulling things apart and rerouting.