a guy here locally is selling a 2003 cavalier that supposable has a 2.0 cobalt ss motor and transmission in it. he bought the car this way and dont know much about it.. is there any way of telling if it is actually a cobalt motor vs a cavalier 2.2? if anybody knows please let me know cause im going to look at the car either today or tommorow. thanks tim

here is what the info is on craiglist.


03 cavalier with a 06 cobalt SS 2.0 supercharged motor and 5 speed transmission. The car has 15xxxx miles, I'm not sure what the motor and transmission have. It's a 5 speed.1st gear pops out if you don't hold it and 2nd gear grinds. I shift from 1st to 3rd with no problem. The motor has a big cam, header, full exhaust, 30lbsboost gauge, and intake. The car is fast as hell. It shoots up to 11-12 pounds when you get on it. It has the front body kit and hid lights. It had nice 18in rims and the tires have a lot of tread. I would like to trade for another car or truck or make a cash offer!!!

if it is an actual 2.0SC in that cav, it's the first driving swap i've heard of.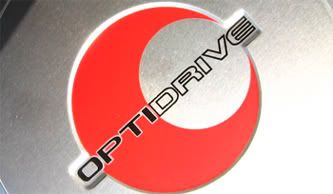 JBO Stickers! Get yours today!
run away and run fast. sounds like a lot of smoke being blown up your ass. If something went wrong with it, could you be able to diagnose it and figure out what parts were from what vehicle and what not? Sounds like a cluster @!#$.

Does it have power steering of the intake cam?
i just think he bought it and dont know anything about cars, i have never heard of a 2.0 swap either. i was just woundering if there were signs of telling the two motors apart...

there is a couple pics of the motor on the add if someone could take the time and look and maybe could tell.. its under the oklahoma city craigslist and just type in supercharged cavalier, its the only one that will pull up

found it....that is a regular 2.2 ecotec. from the PS pump to the valve cover, not to hard to tell.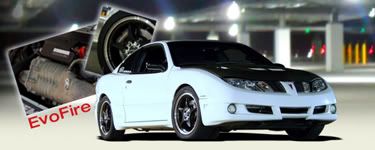 im just going to assume that if i buy it i will be putting a used transmission in it cause im sure the one in it now is toast. i have never owned a eco before espically one with a m62 on it. is there anything supercharger wise i should look for? any common problems? im going to lift the car at work and check for leaks, ball joints, tie rod ends and all the good stuff. any help would be great.

and thanks EvoFire for looking at it!

How much is he wanting for it?


I am looking for struts for my newly aquired Eibach pro-kit performance coils, If anybody has some?

he is asking 2500 obo, but he said he will trade for my 2002 cavalier, its the 2200 engine and its a auto.. and i tracked down a transmission for his already with 56k miles for a $350 with a one year warranty.. in case i do trade him.

i agree with the others . it feels like a rebel trap .

someone else mess, there is a reason its being sold/traded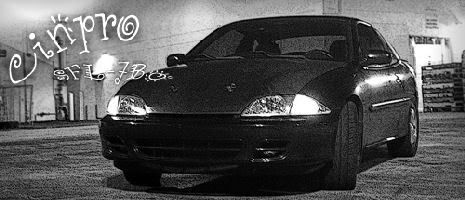 i agree . even if it was what it said it was ,which it probably isnt , frankenstien cars like that are just harder to take care of anyway .