Im trying to make one just for storage and curious if anyone has made something similar and has any measurement for ideal support points etc. Just picturing a 2' x 4' frame out of like 2x2 16 ga angle or some square tubing with either some square or round tubing for uprights. Just looking to get it off the ground a cpl inches and possibly putting some heavy duty casters on it to make it mobile. Those are just rough ideas i had..if someone has made something similar and/or better im open to any ideas)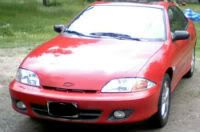 You can buy one for like 50 bucks though, and it will have casters and such... Wont you have more than that into it after time and cost?

naw i can pull most the materials from scrap pile at work where im currently laid-off from for another week or so and have mig welder available also so will be all but free.
Did notice i didn't mention it was a LD9 tho , perhaps i recall seeing something with some useful measurements in the 2.3 oil pump/pan swap will look again...just was hoping someone had made something similar i could copy)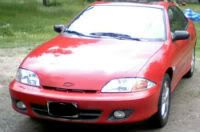 I just made a big L... literally, imagine 2 L's with weld supports across and the engine hangs over the bottom/feet part. It just uses the weight of the engine over the feet to hold it up. I used all L channel steel was all. welded it together and bolted the engine to it with 2 bolts. cant remember exactly what 2 bolts i used but it was simple. no casters, just slid it where i needed it.

Oooh...-1 for me trying to over think it, Tho the line up sleeve kinda turned me away from using the bell housing area but thats much easier to work around then trying to line up my idea)
Thanks))