I am the proud new owner of a 95 2.2 5sp. I have always enjoyed going to the local 'pull your own parts' junkyard in search for goodies for all my autos. I know at one time i had a 12 page list of items from other cars that would fix a Fox body mustang. Almost like factory upgrades. different engine, suspension. interior all typpes of upgrades from different models of cars.

I was wondering if anyone has ever compiled a list of this "junkyard Upgrades" for a jbody? I was looking around and saw different rockers that fit. different lower control arms ect. I was looking for a list that i can print and take to the yard with me or anyone else for that matter.

Thanks again

If not maybe this could be a list to start...

I don't think anyone has made a list of parts like your speaking of, but if all else do a search on here to see and if nothing comes up then by all means do a list for various ways or scenerios for people.
"United by Individuality"
"If life is a joke, why aren't we laughing?"
"Normality depends on one's perception of reality."
http://www.cardomain.com/ride/3820803
If your looking for parts to swap from other cars there are a few but it depends what your looking to do... suspension mods are the most straight forward things you can do


Have a nice day.

Off the top of my head:
Suspension:
NWF swap(better front suspension and larger brakes)
IRS swap(Rear suspension from a N-body)
Engine:
2.4 LD9, most of the older Quad 4 parts are upgrades.
2.2 L61 Ecotec, boost, heads, intake & exhaust manifolds from Cobalt SS, Saturn Ion Redline, 2003+ Saab 93 2.0t.
2.2 LN2 I am not sure.

ok can you tell me what NWF stands for?

i would like to make the list very easy...

can you edit posts?? like start the list in the first post then continue to add??

N/w/f
http://www.j-body.org/forums/read.php?f=3&i=99830&t=99830
I suggest if you do the n/w/f to use 2000+ aluminum spindles/knuckles and ball joints as they are lighter. You will have to use 200+ calipers too. Then in the future you can swap to the tutorial below.
Here is how to swap 4 piston calipers and 15in brakes I put together.
http://www.j-body.org/forums/read.php?f=3&i=160087&t=160069
Neon rear brakes.
http://www.j-body.org/forums/read.php?f=3&i=92768&t=92768
Also there was an old tutorial to use a Cadillac strutbar from like a 92 deville or something like that and bolt it in the trunk. I this a long time ago. It bolted over the spare tire.
I did all these swaps if you have any question. the not thing is they were done to my 2nd gen.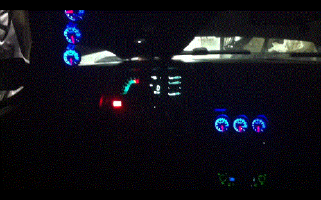 On the inside my car looks like a fighter jet.