I have to ask this because mine is getting pretty old and still working. My '04 Sunfire has its original AC Delco battery of 9.5 years now. I recently did a standing voltage test on it when it was 0c (32f) outside and it measured 12.8 volts. I started the car today when it was -18c (0f) outside and it started up just fine. This battery has been run flat a few times and has survived many brutal cold Alberta winters. Part of me wonders about this as well as I have read a long lasting battery story in the mail section of a motorcycle magazine. The editor was apparently flabbergasted that the motorcycle's battery has been in use for 10 years.

My car has 343,000km (213,000mi) on it.

The best I can say for my 87 mazda cabplus pickup was a autozone duralast gold lasted 8.5 years and just started to lose the ability to hold a charge.This battery was trouble free and finally replaced after I had on two different times had to do a full charge to determine it was going out.I guess it varies on conditions,use, etc .I do not think you should wait for failure to happen especially in your climate.Cool story tho.
The AC Delco original unit in my old 2004 LSS needed replaced in spring 2013, i'd say thats a damn good run, I'm usually impressed at motorcraft batteries lasting 8yrs.
'03 LS Sport 5spd, Amsoil fluids, Vibrant cat-back, 5% 3M color stable tint, Z24 trunk lid
I think my original AC Delco in my HHR lasted 8 years....and I sold it with the original battery still working great.
My original in the cavalier lasted 6 years.
I'm surprised any time I see an original Delco battery last more than 5 years... before it starts leaking.

I had a '99 Intrepid come into the shop with its original battery 6 months ago. That's a 14 year life, now granted it is in the wheel well and the owner didn't want to do it for a while, but still. It really depends on the manufacturer and how well you keep up the vehicle. Average is 65 months though, so a little over 5 years.
Its not unheard of for a batter to last 10 years. My 2000 had the original battery in it till last month when I gave it away. 80-90s is when batteries really started to last longer. Charging systems got better and cars were more efficient. My 2nd gen I was able to start it take the batter out and put it in another car and still drive my 2nd gen without a battery. Don't know how well this would work in a 3rd gen or especially a new car. New cars draw more on the battery. Cars in the last 5 years now will dim headlights below a certain speed and also shut the engine off and run on the battery till it drops so far. I am skeptical how long these will last. I actually replace more batteries of forign cars, vw, Audi, jags, Benz, then I do any domestic cars. Every week I get about 10 cars in that have bad batteries here, maybe 1 every 2 weeks is domestic.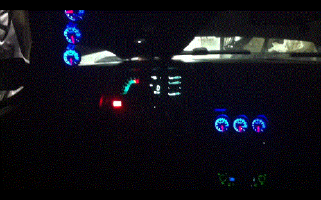 On the inside my car looks like a fighter jet.
My original AC delco lasted around 6-7 years. Never leaked either.
FU Tuning
My ac delco also lasted 7 years


"big boom big boom"-Adam Savage. "quack damn you"-Jamie Hyneman "mythbusters"

Rob Dotterer wrote:

My 2nd gen I was able to start it take the batter out and put it in another car and still drive my 2nd gen without a battery. Don't know how well this would work in a 3rd gen or especially a new car. New cars draw more on the battery.
Works the same on a third gen... the battery is only there to start the car, really. The alternator maintains voltage high enough to charge the battery, but also to run the car.
Got 5 years out of the 03, almost 9 years out of the 04...


http://www.autorentalandsales.com/images/2004Cavalier005.JPG

I have a 02 Cavalier and just replaced the AC Delco battery a few months ago after it was dead one morning. So that is about 11 years... dang


Work Smarter, Not Harder.

Well I've finally retired my battery. My alternator went last week and I changed it out. I changed the battery to a new one as well. The old battery looked a little bulged out on the ends and I figure it may have froze while the car was abandoned at Canadian Tire for a few days in -30c (-22f) weather. It was not leaking however. New alt and new battery. Maybe I'll even get another 100,000km out of this car. Nearly 10 years was a pretty good service life for that original battery.

10 years is very good. The manufacture date on my battery was 07 and I replaced it last year, original lasted 7 years and the Canadian tire eliminator lasted 5-6 years maybe? I just had to replace the original Panasonic battery in my wifes 05 Mazda 3 (9 years) it still worked okay but if car was in cold temp sitting for few hours, (I'm in Alberta too) it wouldn't have enough power to crank over. It would of probably lasted another summer but for $100, we just replaced it. I have always used Edmonton Battery direct which are now called
Canadian Energy
I have not seen any go as long as 10 years yet but we put one in one of the work trucks 6 years ago and it could be sitting outside for weeks in -30 or colder and the truck will start like its summer. The battery it replaced was a 4 year old eliminator.
2000 Cavalier Z24 5spd - Intake, Dynomax muffler, Hawk Pads, Powerslot rotors, Sportlines/Koni reds, Neon Coil, MSD 8.5 Wires - **SOLD**
2014 Kia Forte Koup SX 6spd - 1.6L Turbo - My new car
2015 Kia Sorento EX V6 AWD - Wifes Car