Ive been wondering if you guys consider a convertible cavalier or sunfire as a girly car.
Sometimes I feel embarrassed driving my car and I don't know if I should bother upgrade it or sell it.
I wanted to see your opinions about it.
Thanks
Pic of my car
Look at all the build threads in the photos and media section for convertibles you should find the answer to wether or not they're thought of as girly and if you want to build your car up.


2002 Pontiac Sunfire SE Sedan 2.2l Ecotec 4 Speed Auto.

I like it personally, what's the tire and wheel size? Hang a nice looking exhaust off the back and put a windshield banner on it. Maybe it will give it a more guy vibe.

Evil eye hood is needed.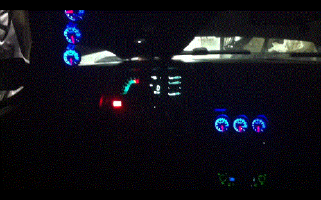 On the inside my car looks like a fighter jet.
Why care about what others think, regarding what you drive? It's not like you're gonna see them ever again.

I think you should sell it. TO ME!
Just kidding,a bodykit some chrome rims and it will get alot of thimbs up matter whose driving it.
And what kind of car is behind it? That car is sick. Malibu or Gs350?

Maybe black it out all around and no girly colors u should be alright


ReD RaiN

If it were pink, then I would have to say, yeah it is a bit girly. But it ain't, so I suppose it is gender neutral.