hi guys just wanted to know how much i could sell my sunfire 1995... i have a 2.2 ecotec 2005 with around 15K on it with a 5 speed manual tranny with few problems on it... here they are: 1- tiny gaz leak from the gaz line just beside my gaz tank (ez to repair) and gaz gauge doesn't work... besides that the car works well here are some pics tell me what u guys think ! (ps no rust cau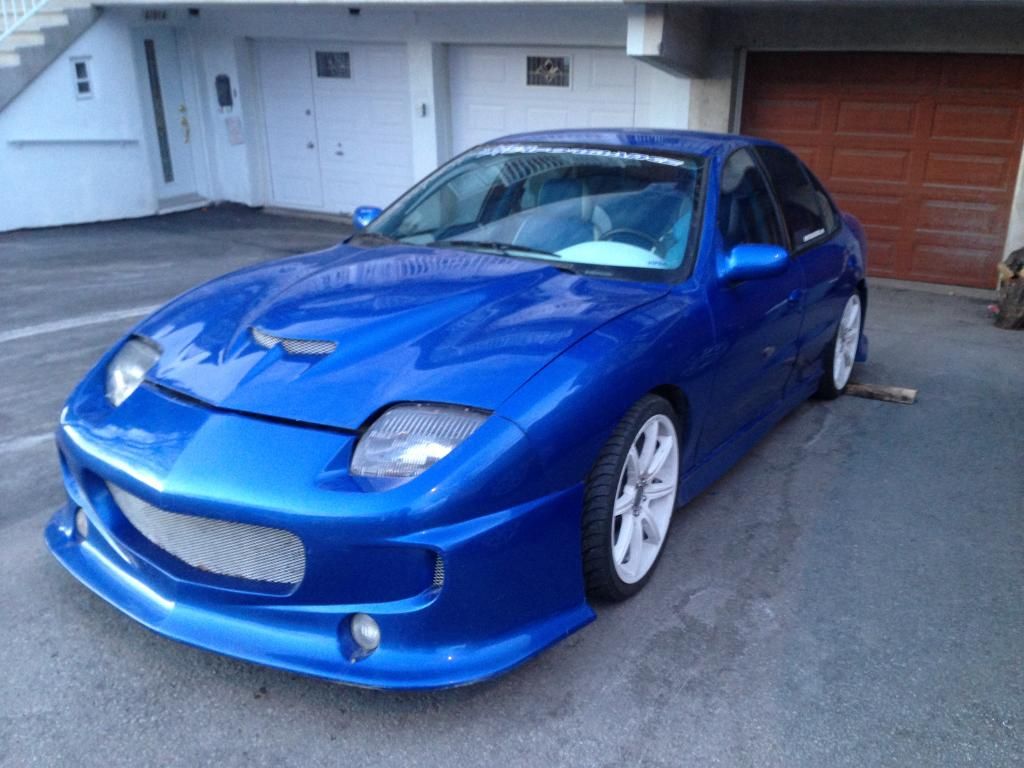 se the car never went out in winter)
and i dont know how to edit so here is the last problem on the car i think the TPS is wrong cause the car chokes in first gear if u put the gaz to the floor but if u go normally on the gaz the car works perfectly and its only in 1ST gear...

When it comes to an older car thats customized to the point of yours it really comes down to what someone is willing to pay. I'm sure plenty of people have given you the "It's a labor of love" line and it truly is. I know that I'll never get the money back on my car but that is okay with me. If it were me I would ask for $5000 you can always come down on price but you can't go back up lol.

Yea nice ride, looks sick but with the year and the few problems minus other small imperfections and what he said, never get what u truly want. Id say to look at it could have 10 g worth but id say u prob get 4250.00


ReD RaiN

In all honesty, I think these guys are even over estimating. It's a 95 Sunfire. Unless you find someone that's really in love with it, you'll be lucky to get book value on it, since it's got an engine swap with some problems.
It's a nice looking car, and if you fix the issues, it may actually fetch a few grand, but be prepared for dissapointment.
On another note, this car reminds me of the early days of Big Poppa's car.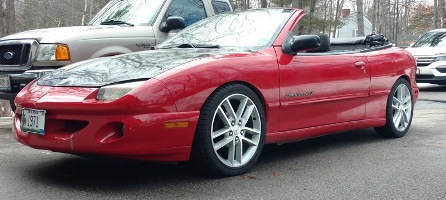 Youll be lucky to get 2 grand for it
Don't buy from MANTAPART!!
There is no easy ways to get HP, no magic box or gizmo... And if you get more hp, there's no way to make your car still behave and sound like a stock one. More hp usually makes your car louder, more vibrations and harder to drive...but still people hope or think maby there's some magic way to have it all, comfort, stock sound and drive.