I live in the Winston Salem area of NC. I have been the second owner of my 2004 Chevrolet Cavalier since March (its my DD) and cannot correct my oil burning issue. My engine burns oil above 3000rpm or if I'm engine braking downhill for an extended period of time (even in 5th gear). When I got the car it was pushing oil through the breather down to the throttle body. I corrected that problem by cleaning the port in the head and intake gasket it even solved my oil burning temporarily but it came back two weeks later.

I am also having an issue with my oil turning black immediately after an oil change as in only 150 miles or less!!

Sounds like you might want to pull the head and have it checked and vated (cleaned). as far as the oil goes that could be a number of things bud. maby the previous owner didnt take verry good care of it went extended periods of time without oil changes or it could be because of the possable head problem. not sure if im correct but if i was having your problem this would be the step that i took. hope i helped bud .

more then likely the rings are bad. Im having a similar issue. Check your plugs and if they are black and carboned up do a leak down test.

I would check the pcv port in the intake manifold and head. They are known for clogging.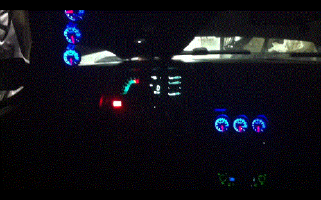 On the inside my car looks like a fighter jet.
I know I'm a wee bit late to the party, but maybe is it your valve guides? I hear that can cause burning oil. I don't know though. I'm no expert mechanic.

Sounds like exhaust gases are getting past the piston rings and fouling the oil prematurely. It's possible the previous owner didn't maintain it by keeping up with regular oil changes and other routine work. You could try Seafoam or something similar to try and bust up the built up carbon deposits or even a bottle of Lucas Oil Stabilizer to enhance the lubrication to the upper area of the engine, it may help slow down the early wear of the engine oil.

Best of luck - PontiacPat