So just did my first oil/filter change on my new and obviously the oil filter is different compared to my 97 ohv. So with a bit of research all I could find was either generic filter or a K&N filter. Now I love my royal purple products & I use them whenever and wherever applicable, RP is my go to. Unfortunately to my knowledge at least a RP oil filter for the eco doesn't exist. So what filter out there is the best and closest to RP's oil filter or better for the eco? I know there is K&N, Fram(which I avoid), Purolator, and that's all I know of. What is recommended

Ac delco, how well do they filter? My 04 never had an oil change and it has about 125k on it, the filter which if ac delco is stock was crumpled up like a wad of paper. I don't know if that's normal for this type of filter or should some shape be retained? Could very well be due to the long wait to change the oil(prior owner was a huge idiot but luckily didn't destroy the car). The filter I just put in came with an orange gasket and I think it was a Purolator I'll have to look at the box. I plan on doing oil changes twice a year or every 10,000 miles(since I use synthetic) but hopefully I can get it to twice a year so want a good filter that will well filter good enough to handle the 10k or two times a year changes.

Hmm that's a good idea, I did notice when I changed spark plugs(Bosch to Ngk g power) that there was a build of corrosion. I am noticing small amounts of oil in my intake well what I believe to be oil and there was some on one of the old plugs. Head gasket about to go or like you said sludge build up?

I did just seafoam the car 50 in brake booster vaccum line and 50 in tank. I refuse to add anything but oil in the crankcase, however not a whole lot of smoke came out. About four revs in and the white smoke was gone so I imagine that means it wasn't all that dirty

Not necessarily! After waiting 5 minutes, start the engine and drive it to get all the gunk out. Just because you didn't see a lot of white smoke, doesn't mean its not still working. 15 minutes or so you should drive the car after adding it to the brake booster line.
"FRIENDS DON'T LET FRIENDS DRIVE STOCK"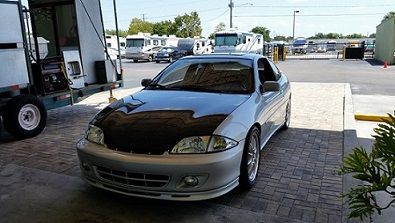 Try a Pennzoil filter. They make Synthetic filters as well.
I've heard great reviews on their products.

PZ-58 (Regular)
HPZ-58 (Synthetic)