So im trying to get my smog check/passed and cant do it using a intake system from kragen so i've got to get a stock system because i was dumb enough to throw mine away. I've gone to pick n pull and got the filter box along with the hose that contains the IAT sensor slot, but they only had older style cavaliers in which the manifold box was a different shape as well as they positioning of the intake manifold and throttle body being different than my 04 cavy.

I have been having some trouble locating this manifold box, along with any stock intake system parts for that matter. Was wondering if anyone knew of a place online that i just havent found that carries stock replacement parts like this. Help is much appreciated.

not sure where you are from but what is the issue with the aftermarket one? I have never owned a j with a stock intake, I would be interested to see what they looked like. the junk yard is the easiest way to get one.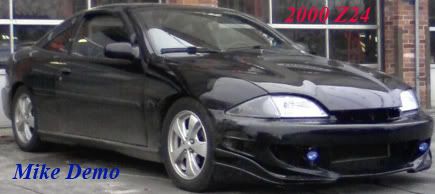 I've got a complete stock intake setup of my sedan listed in the classifieds. My car has the 2.2 ecotec as well so it should be the same as the stock 04 system
Im in California, and the intake system i got is a Spectre from Kragen. The guy at the smog place looked it up and the only thing he found for that brand (to be legal in california) was for trucks. They sell them with a single tubing to the filter but it wouldnt fit so i ended up getting a bunch of links for the tubing.

California sucks.

From what i can see from the ebay intake items, most of them are compatible with my year, but the picture of it makes me think otherwise. I think ill go to pick n pull and ask them if i could test it out before i buy it.

My main concern is that on the older cavaliers or sunfires, the intake manifold looks like its at a different angle, and the throttle body is on the left side whereas in my car it is on the right next to the power steering fluid reservoir.

as long as it is CARB EO U SHOULD BE GOOD





Edited 2 time(s). Last edited Saturday, March 03, 2012 11:50 AM


green twat waffle