I am truly disappointed to tell all of you J-body enthusiasts that Hahn RaceCraft will not be attending the 2007 Bash. Due to some previous family commitments, both my dad and I will be in Missouri celebrating a relatives birthday. We honestly did want to make the Bash this year as we have spent a lot of time on the Sunfire and all of our GM 'small cars' ranging from the Solstice to the Cobalt. Also, to be completely honest, the car is not ready to be seen at such an important event. We were lucky to have it ready for the TVR event and had alot of items kind of done quickly and not to the best quality to make it runnable. To be honest again, we spent so much time getting the car ready for the TVR event, we haven't even looked under the hood since we put it in the trailer June 24th. But, there is good news. We plan to try and max out the cars potential just in time for the season to be over (assuming thats enough time)....lol....Why you ask? Because we want to have it rippin and roarin in the '08 season at its full potential and plan on coming to the 2008 Bash.
Some of my friends here on the board have told me that many express the intrest in seeing the Sunfire. We have a post going on in the Boost forums that has plenty of pictures on it along as 4 videos of it at the track. If you guys want a video of the engine compartment, inside the car...etc, do not be afraid to ask. This car is not meant to have TOP SECRET aspects or anything of the sorts. All questions and comments are open for the public.
So once again, We apologize sincerely for not being able to make this years Bash. But I promise, we will be working hard and keeping you guys up to date the rest of the season so we can attend the Bash next year.
Street-Legal 2003 Sunfire 10.58 @ 139 MPH
I also wanted to point out, but forgot in my original post, that our home track is Route 66 Raceway in Joliet, Illinois. If some of you guys live close or want to come out and see the car, just shoot me a PM and I will let you know if and when we are going to the track.
Street-Legal 2003 Sunfire 10.58 @ 139 MPH

Very disappointing.....however understood. Hope ya have a safe trip


~2014 New Z under the knife, same heart different body~
______________________
WHITECAVY no more
2012 numbers - 4SPD
AUTOMATIC!!
328 HP
306 TQ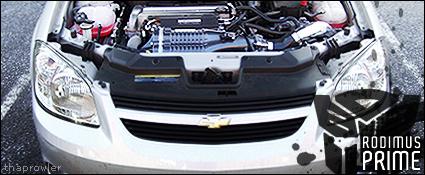 1989 Turbo Trans Am #82, 2007 Cobalt SS G85