XENIA, Ohio -- Employees at a Greene County fast food restaurant found themselves in hot water with the health department after a video of an employee taking a bath in a utility sink found its way onto the internet.
Timothy Tackett, 25, of Xenia, who calls himself "Mr. Unstable", admits he took the bubble bath in the Burger King sink on his birthday.
A four-minute video of Tackett taking the bath while other employees and a manager looked on, surfaced on the internet Monday.
That video was also emailed to Greene County Health Commissioner, Mark McDonnell, who said he was shocked. He sent staffers out to the Burger King to investigate Monday.
McDonnell said the Burger King Corp. has taken the proper steps to clean up after the incident including disposing of all the utensils and sanitizing the sink.
http://www.whiotv.com/video/17162492/index.html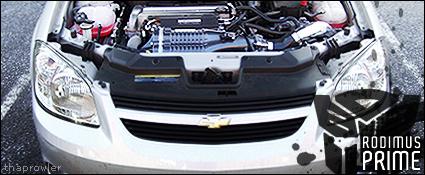 1989 Turbo Trans Am #82, 2007 Cobalt SS G85
i saw this on Inside Edition

Im a Xbox 360 fanboy...and damn proud of it!!
i didnt even know there was a burger king around the hotel lol, i was all about the little cesars and taco bell!
Edited 1 time(s). Last edited Tuesday, August 12, 2008 10:50 PM
---