IamQwibby (Eco Meatcake) wrote:

Yes I did. Tail of the Dragon is something COMPLETELY different, and it's something I have always wanted to do. Which I stated... above
thought you said the bash was about the people? so you would drive that far to drive on that road and hang out, but not that far to just hang out with the people since thats who its all about anyway? indy, and the people of indy not good enough for you to drive to them?

I don't know how I would feel about taking a bunch of j-bodies going down the dragon....but if that's what you are thinking I MAY be down but will NOT be taking the cavalier. I've been on the dragon in the Sol, and even then took it about 30-40 tops. Went in the Suby with it stock and by the second day I had a bunch of suspension parts ordered. IMO to truly appreciate the curves and road take it in a car that can handle. If you are thinking about going Fontana Village is where we normally stay. It's a great place lots of things to do, and they have have fire pits etc, plus they have the lodge and cabins. They also do pretty good group rates. On their facility they have mini golf, disc golf, etc.
Fontana Village
if you are interested to check it out. In addition to the Dragon there is the Skyway which is another great road to run, it takes you up over 5000 ft. with curves all the way. Also if you were wanting to drive back to the other side of Knoxville there is the Devil's Triangle which has sweeping curves. The other big road there is the Moonshiners Run which is hwy 22 that goes down to the SC line, but you can cut across Wayah Rd (sp) and get back to hwy 129.
As for other things to do like Paul mentioned there is white water rafting, plenty of places to go hiking, horse back riding, there is a lake where they do boat rides. Gatlinburg/Pigeon Forge is about 2 hrs away, also Bryson City and Sylva are about 1-2 hrs and they have breweries in both places with other things to do in both cities.
The only other thing is unless you drive down to Robinsville, don't expect cell service unless you are using Verizon.
Thanks Michelle...great input! and I won't argue about the better the car, the better the drive

We could also go down in groups michelle. Maybe 10 @ a ttime or so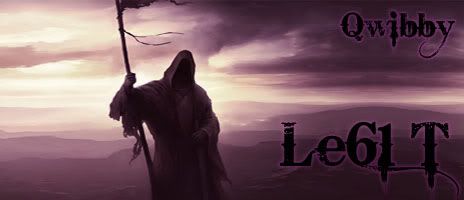 LE61T PTE6262 Powered

@!#$in listen here. Lets make two bashes. Ill go to both. Get extra drunk and have twice the fun. Everyone is pleases and all the cool kids get to have two fin times.
Im not sure how I feel about taking the aged creaky Sunfire on the Dragon. I might just give up driving all together after that. I get scared taking the damn thing down the clover to get onto the highway. Hahaha.