IMPORTFEST 2011 TORONTO | MONTREAL - PRESENTED BY SCION CANADA| WWW.IMPORTFEST.COM
Hey Everyone!
Book your calendars now!!! IMPORTFEST will be hosting TWO major events in Canada for 2011!!!
IMPORTFEST TORONTO takes place at the Metro Toronto Convention Centre on Saturday August 27th 2011.
IMPORTFEST MONTREAL takes place at the Place Bonaventure on Saturday October 1st 2011.
As always you can expect to see the Hottest Models in the scene and the sickest rides from across North America! As well IMPORTFEST will be showcasing a new and never seen before feature LIVE at this years Toronto show! Stay tuned….
If you missed last years show, check out "The Girls of IMPORTFEST" video:
YouTube - Girls of ImportFest 2010
IMPORTFEST Registration and event info will be available this month on the *NEW www.importfest.com – Please Stay Tuned!
P.S.
If you have any questions regarding Vehicle Registration please send emails to
registration@importfest.com
.
Peace!
Also be sure to check out:
Have you heard about the Canadian Scion Tuner Challenge?
Scion's giving away 10K Cash and a Car to the Top finalists to build the ultimate show car! The car's are then showcased at IMPORTFEST MONTREAL and the Top Tuner is crowned! This is a great opportunity for anyone in the Canadian Sport Compact Scene! The winning car will be featured in the SCION booth at SEMA 2011!
Deadline to enter is March 31st - Hurry! Find out more at
http://www.scionnation.ca
Good Luck!
[URL="http://www.importfest.com"]
[/URL]
[URL="http://www.importfest.com"]
[/URL]
I'm at this show in Toronto every year... and might be at Montreal too. If anyone goes, stop by at say hi.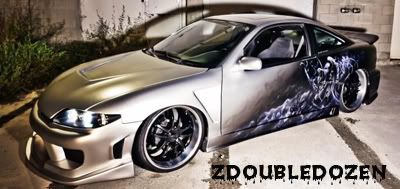 Registration for IMPORTFEST Toronto is still open however you must submit a picture of your car to registration@importfest.com for pre-approval. Registration for IMPORTFEST Montreal is now available online at WWW.IMPORTFEST.COM
Also special discount tickets to IMPORTFEST Toronto are now on sale @
http://www.importfest.com/tickets/torontotickets
P.S. Make sure to stay connected and join our Facebook page @ www.facebook.com/importfest
Cheers!
Hey Everyone! Importfest Toronto is less than one month away! I hope you are all hyped up! It's definitely going to be one of our best shows ever! Don't forget to visit our website
Scion Canada Presents IMPORTFEST 2011 Toronto | Montreal - Powered by Yokohama Tires.
for more show details.
Also be sure to check out our new line of Automotive Apparel by clicking the picture link below
[URL="http://www.ifest.ca"]
[/URL]
1st Annual GOGO Dancing Competition Live at Importfest Toronto on August 27 2011!
[URL="http://www.importfest.com"]
[/URL]
Importfest 2011 Toronto was certainly one of the Biggest and Baddest shows in the past 11 years. With all the new attractions, such as Scion Tuner Challenge, Live MMA just to name a few, it made the show that much more entertaining.
Importfest would like to thank all the sponsors, competitors and of course all the spectators who came out to support another great event!
See you all in Montreal on October 1st 2011 at Place Bonaventure for another awesome production
PS. Here's a little treat from Team Importfest
Importfest 2011 cover shoot on Vimeo
For all those who missed Importfest 2011 Toronto, here is a little footage from the show for you all to enjoy!
Importfest 2011 Toronto
My car is parked and ready for this show. Anyone else here or planning on being there, stop by, I'm at the front gates, shouldn't miss it.