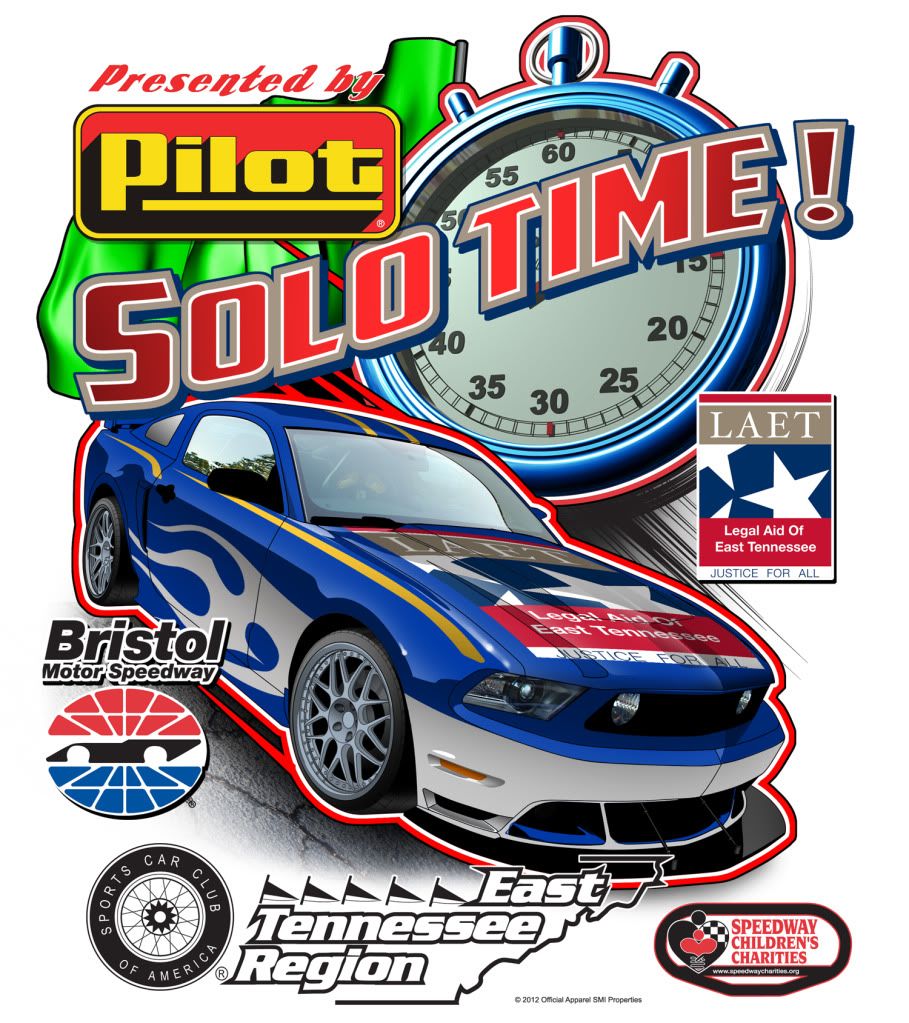 ETRSCCA Solo event
Sunday, May 6th
Bristol Motor Speedway
Gates open at 8:00 AM
Registration is Here
This is a fund raising event for Children's Charities and Legal Aid of East Tennessee
Sponsors include: ETRSCCA, Bristol Motor Speedway, Pilot Corporation, Eastman Credit Union
Preregistration is highly encouraged!
Event features:
SCCA sanctioned SOLO event by East Tennessee Region Sports Car Club of America
Commemorative T-shirts for this event will be available for sale on site
Photo opportunities
Drag strip will be open to competitors following the Solo event. Minimum of 2 passes for a $25 fee.
Ride-a-longs for $10 donations will be available from selected ETR drivers
Law enforcement challenge
Sponsors still being sought. Vendor display opportunities available. For more information, contact Dave Yoder dyoder@laet.org or 865-405-8845
I'm pre-registered STC#3 Silver 04 Chevy Cavalier. I'd love to see some more cavvys out at autocrosses! They do surprisingly well when set up and driven right! Should be a great event and it's some of the best pavement around. Not to mention getting to run the 1/4 mile.