so i have had this problem for a while now when its hot out side the key will get stuck in the ignition but i can start it but i won't come out
i had tried turning the wheel and putting the car in park

Being a cavalier owner you probably know the ignition switch requires you to PUSH IN the key for the ignition to be taken out of the "On" position.
You've got three positions on the cavalier ignition. First is the "Off" position. Push and turn the key towards you and it's in the "accessory" position, which will simply turn out of the "Off" position. Third is the "On" position, where your A/C, Radio, Dash Lights, and the ability to shift the car out of park is now available.

After the engine has been turned off, the key is kinda sitting between true "off" and "On"

Try on hot days after the engine has been turned on, putting your foot on the brake, leaving it there, shifting the car into park. With your foot on the brake, engage the parking brake to take pressure off the Park Pin in the transmission. Then with your foot still on the brake, take your key and PUSH IN on the ignition switch and turn towards you till the switch clicks but is not in the accessory position. It should then pull free

If not, then you may have a bad ignition switch.

I had a problem similar to this in my 2001... but it definitely was an ignition switch gone bad. My problem came when starting the car, you had to keep jiggling the key until you found that sweet spot. Most of the time it took less than 10 seconds, sometimes it took 10 minutes... I would plan on replacing the ignition switch because yours is probably on its way out, and will only get worse as time goes on.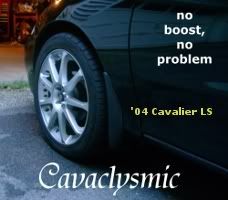 Are you able to remove the key while the key is in run position? Most likely, if ive skimmed accurately, your teeth are worn on the key. When going to remove the key, not all tumblers are aligned properly. Pull up on the key, or down while removing. If you go to any hardware store, )((lowes) a new key should solve this problem. Good luck