i recently replaced my water pump, timing chain, changed my head gasket. after i retorqued my cam towers one bolt striped and now it leaks oil out of the exaust side right onto my manifold.... I found a 95 quad 4 with the "secret cams" in it, it has the hex for the p.s. pump ive checked, could i just use that head on mine with out any mods?

you would need intake and exhaust manifolds, gasket match the 2.3 head to the 2.4 head gasket. This swap would give you 11.37-1 compression which would require premium gas. Some say they have gotten away with midgrade but I had a slight bit of knock with premium that caused me to have to pull timing. Others say they saw no knock.
Premium is a must....I tried regular on my GTZ....and well she did not like it one bit.

I have a 2.3 086 head for sale thats already modified to fit the 2.4 LD9 block.


GMR has got nothing on this

if i ran a thicker gasket would that help me with the premium problem, haha not to excited about paying $3.80 per gallon haha did you have ay other problems with your head swap? i found a practically new 2.3 head that i can get for $25 let me recheck this before i purchase it.. id need the stock 2.3 intake and exaust manifold, and head gasket other than that it would bolt right on

Im not sure if anyone noticed but he said 95 quad, which means not and HO, so comprssion would be the same,as it would not be a 086 head or the other one, and 95 quads have the intake cam as "secret cam" not the exhaust side so keep that in mind, the HO heads that would bump compression were discontinued in 94, and W41 in 92. If you broke the bolt remove it and use the same head as no reason to change if you did not damage the head, If you really must get a quad head, use 086 head off a 2.3 quad HO engine, either then that you are waisting your time if you are using a 95 head as they are very simular in build. you only need the 2.3 intake and exhust if doing the head swap, but if going that far change you cams, LD9 cams are tiny. check the style of head.

"As I lay rubber down the street, I pray for traction I can keep, but if I spin and begin to slide, please dear God protect my ride." -Amen

If you dont want higher compression from using that head on a LD9, then go stock. It would be retarded to do that and run a thick head gasket.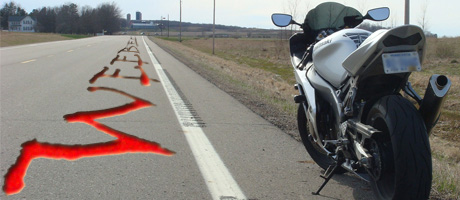 im just going to get another 2.4 head and re mill it down.

Any one know how short of a head gasket you can use, using a 95 head and a 99 ld9 block?