It all started as small drops on floor and now the low coolant light started to flash on and off. Next day worst and checked reservoir and it was really low. Found the leak at the water outlet housing area where it meets with the head
Few questions....is that same area where the thermostat is at and should i replace it while working in the area?
Also where do i pour the new coolant from? Is it in the radiator, maybe i didnít see it with the plastic cover on top hiding it. Also how many qtrís of coolant do i need to buy to replace it all?
~1996 Cavalier LS 2.4L (auto)
neevr mind on the question about the tstat read and my tstat is at the water pump, all i need to replace is the water out let plastic thing.
~1996 Cavalier LS 2.4L (auto)
here is the leak and cracked water outlet.
~1996 Cavalier LS 2.4L (auto)
That same part went bad on my wifes Malibu. Take a look right above it at the oil pressure sending unit mounted in the intake cam housing, see if its leaking oil. About 6 months after we replaced the water outlet the senor started pouring oil. I think it had been leaking oil for quite some time...right down on top of the plastic outlet housing, quite possibly hastening its demise.
_________________________________________________________________
Looking for something new? How about an off topic forum where you can truly express your opinions without interference of mods or admins?
Join verbalwarfare.com
http://www.verbalwarfare.com/forum.php?referrerid=86
What did u do to fix ur oil leak? Just changed the sensor? Also where is the cap on radiator to fill collant at?
~1996 Cavalier LS 2.4L (auto)
We dont have a radiator cap. its on the overflow jug.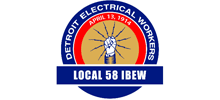 well my water outlet started to leake again, i am going to re place the oring and hopefully save the plastic outlet housing. has anyone added some slicone to ensure better seal?
~1996 Cavalier LS 2.4L (auto)
anyone know the torque spec on those two bolts on the water outlet housing?
~1996 Cavalier LS 2.4L (auto)
Ok fixed this again today the outlet housing was in good shape so keep it and just changed the o ring. The water outlet housing is from advance auto parts and the brand is called "factory air". I bought a felpro o ring to put in place of the old one which seemed to be crushed and didnít have any roundness to it.
Water leak is cured. Lets see how long this one last. Last time it happened was 5 months ago back in July 14, 2010. If it leaks again I may just replace the whole thing and get the GM brand.
I think the reason why the o ring fail is because I used a strong lubricate that may of affected the rubber and caused it to shrink and get crushed. This time around i just used my spit as lubricate when I pressed it in to the head. And I didnt tighten the 2 bolts to any torque I just open end wrench snugged it in.
What a horrible design GM did on this area. Plastic housing in to metal, should of just been metal to metal with a normal gasket in middle.
~1996 Cavalier LS 2.4L (auto)
Yep it will keep leaking. I've gone through 3 of them, and then I made one out of aluminum so the entire flange is the sealing surface to the head. No more leaks, no more problems.
2001 Alero 5-speed: GT3076R @ 21 psi
Just changed mine out as well. The aluminum one would be very nice...
'00 Z-24, 2.4L, Automatic, Stock
Does anyone know the torque specs for these 2 bolts that hold the water outlet? I removed mine today because it looked like the o-ring was leaking again but I found out my problem was at the end of a heater hose that was leaking. Since my o-ring looked fine I re-installed the plastic housing without changing the o-ring tightened it all down and squeezed the radiator hose to check for leaks and antifreeze poured out of the top of the housing. Any help would be greatly appreciated.
i think there isnt a torque spec, as really the oring does the job long as its seated correcly. i just hand tighten my two bolts.
~1996 Cavalier LS 2.4L (auto)
Yeah I figured out the problem with mine it was the O-ring not sealing properly.