I am getting ridiculous MPG right now, close to 20-22 with most of my mileage being highway miles. No stored codes, no CEL. I deliver pizza in this car, so lots of stop and go, but my commute is 25 miles one way. I've tried premium ethanol free, regular 87, etc. Result is the same. Any insight on wtf is going on here? List of things done in the last year:

-New iridium spark plugs
-New coil-on-plug pack and ignition module
-New CKP
-Cleaned air filter on cold air intake (stuck inside engine bay)
-New Fuel Pressure Regulator
-New Fuel Pump
-New Fuel Filter
-Tires bought in March of this year, properly inflated on 18" wheels
-Up-to-date oil changes with Royal Purple 5w30
-New brakes all the way around (rear disc conversion)

Modifications include:
-Full Body Kit
-Fast and Furious Wing
-M3 mirrors
-Shift Kit (off) 4T40e
-Rear disc brakes, saturn/neon
-18" wheels and tires, aluminum lug nuts
-2.5" headerback exhaust including Pacesetter Header, OE o2 sensor, Magnaflow hi-flow cat

That's all I can think of that could be causing any kind of terrible fuel mileage. Any thoughts?

that seems pretty low for an eco powered car. any signs of it running rich?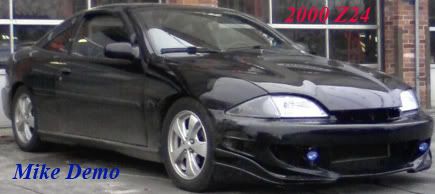 Not that I can tell, no. It seems to burn pretty clean. It starts up awesome, idles awesome, good power... So... ???
I have yet to check PID though.