I am installing a timing chain on a 2004 cavalier. The head was redone at a local machine shop. 14 of 16 valves bent. Installing new chain and the marks do not line up. Anyone have any suggestions? I am thinking I will have to reset both cams but not sure were to set them at?
I am currently at top dead center and the crank sproket is about 3 links off.
The intake is aligned and the exhaust is about 3 links off as well. The biggest thing that does not make sense to me is the position of the intake and exhaust marks on both cams. From what I have read in the manual I should be at 10 and 2. I am more like 7 and 12.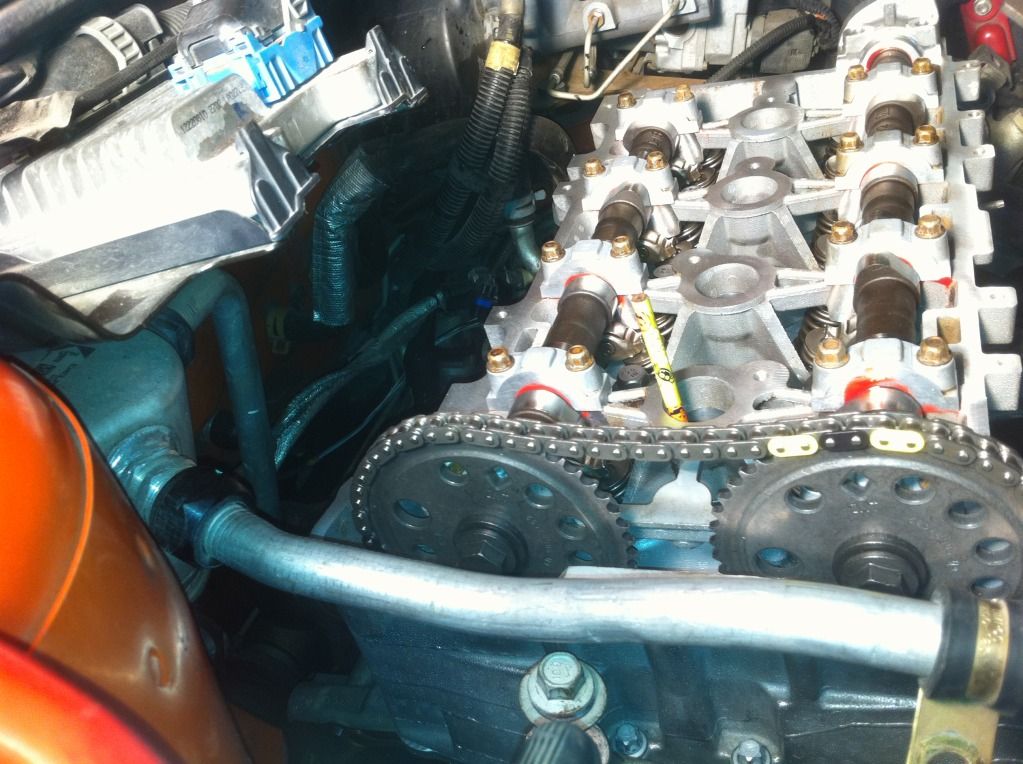 Any help would be a big help.
I betcha they shaved your head....

I don't know how to fix it though... but I bet you anything, they shaved the head some....


B.A. Bible from Bob Jones University - 2009
Currently working on a Nursing degree from a Community College.

i dont think you are doing it right...you have to make them line up...and you will probably have to move the cams by hand some....darkstars made a pretty decent how to on here about it.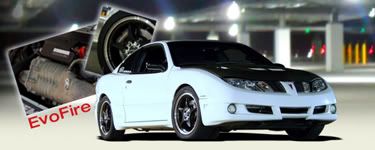 I remember that this chain was tough, doesn't look like you have the marks lined up on the cams......

That chain is a pain to align, and it was a two person job when I did it. Good luck though.




I CHANGE THE HEAD GASKET ON MY VEHICLE AND ..I MOVED THE TIMING CHAIN A LITTLE AND NOW I CANT PUT IT BACK ON TIMING!!PLEASE HELP.THANKS..

It's threads like these that make me miss my ln2. Anyway, this should help you out:
Clicky
"In Oldskool we trust"
CAPS MAKES EVERYTHING MORE EXCITING AND awww its tiny again....


04 Cav. 2dr. 5spd. My DD. 'Nuff said.

im having problem installing a timing chain in a 2004 chevy cavalier 2.2l ecotec

Set the crank pulley with the timing mark and start with the marks on the chain set there. You can stuff a towel or something under the chain here to hold it in place. The pulley and cover slide on and off easily so you can check its position. Your cam lobs on the number one piston should be at the intake 5 and exhaust 7 oclock positions. Yours looks like they are set on the exhaust stroke. If you have to turn the cams turn the crank backwards until all pistons are down in the cylinder. Then you can turn the cams to their correct positions. Once they are at 5 and 7 then install on the exhaust side. Now you need a second person. They will manipulate the two cams to get the marks to line up. We had to move the intake more than the exhaust but it worked. When you put the gears on they will go into there slots easily one way and rock the other way. Check both so you can tell the correct fit.