Check your plugs, wires, air filter, gas filter...


2004 Cavalier Coupe 18" Miglia 1000's, black/grey.

First check all your vacum lines are tight and no leaks, make sure you throttle body is torqued down ok, check all intake clamps are tight, replace fuel filter if it hasnt been done in past year, plug wires, plugs, air filter, run some seafoam through it, possible bad 02 sensor although not critical yet if your not getting a code, check tire pressures arent over/under spec, run some injector cleaner through it
If all that dont work maybe you have some bad injectors in which case you can send them out to RC to have them specially clean them, you can actually pick up to 10cc extra per injector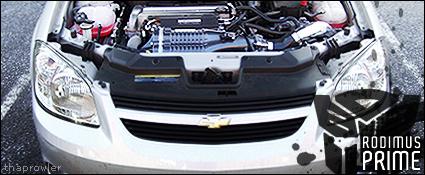 1989 Turbo Trans Am #82, 2007 Cobalt SS G85
i typically get about 28 mpg. last week when i checked my gas mileage i was only getting 22mpg. i work in the desert, opened the hood, cleaned out the K&N, popped it back on...back up to 30mpg. start simple first...
GO PATS!!!
dotn know if its any help but I just changed my thermostat cause it went bad and while driving without one I noticed my gas mileage was horrible with a new one in its back two normal


<img src="http://www.j-body.org/registry/pinssunfire/myfire3.jpg">