Well it started off as me leaving my lights on one night and the battery being dead in the morning. I jump it and it cranks right up. It's fine for a few days and i go to the store one day.. inside for 10-15 come out and the thing is dead. So my buddy jumps me, cranks right up. Now, the last couple days, when I go to start it it clicks like it's dead when I try and crank it the first time, the second time it sits there and cranks for a few seconds and I turn it off then I crank it for a third time it cranks 2 or 3 times and starts right up and runs fine.
I have a volt gauge, and it reads ~14 volts while driving and whatnot. Any ideas what the problem could be? Battery is only about a year old.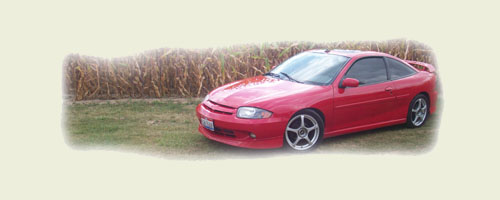 Is this cranking sound, a weak battery crank sound, or a starter crank sound?


- 2004 Cavalier - 124k, owned since new




Sounds just like ur battery has a dead cell in it. Holds charge once the car is on, But not when its off, at least not for a couple days. I say swap ur battery. If its only a year old, you should have a warranty for it.
Yeah sounds like your battery isn't getting a full charge anymore. If a different battery doesn't fix it then I would check out all your connections, ground, starter, alternator, all them. I would check them anyway actually. Never hurts to check for loose bolts.