2003 base model, manual transmission coup cavalier. Like the title says when I get up around 80 mph I get a rather loud, high pitched wind squeal.. think I had the same issue with my 01 cavalier so I figured I'd see if anyone else has dealt with this issue. I recently replaced my door seals but the noise doesn't seem to be coming from the door seals and will even make the noise with the windows down so to me it doesn't seem likely that air would be forcing it's way in through the seals while the window is down.. any help would be appreciated.. have thought about replacing the windshield but I don't even have any issues with water leaks.. thanks in advance for any help!

It is probably the plastic trim on the b pillar. They crack and warp, then you get the loud wind noise.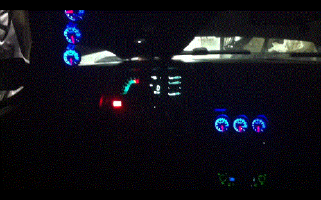 On the inside my car looks like a fighter jet.
I actually did break one of the clips off the back side the other day but never thought that would cause a wind noise.. I'll take the other one off my donor cavi and see if that fixes it. Thanks for the help!