You on here? Had a wing and steelies.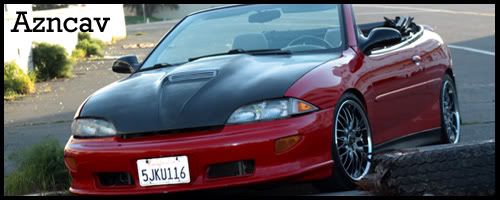 i have a gray primered cav lol
but idk if it was me
are you talking like a drift wing kinda thing
or
just like the ls wing
and i used to have steelies, but i got rid of them and slapped on some rims
This was in fairfield passing raleys shopping center. Declk spoiler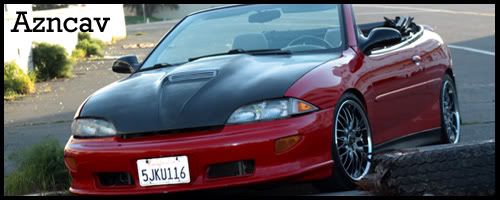 ahhhhh
well
last week i drove from vegas and took I5 all the way down south through bakersfiels up through sacramento to redding........
but i have rims kinda like yours on mine
come buy some of my freakin cav parts then lol...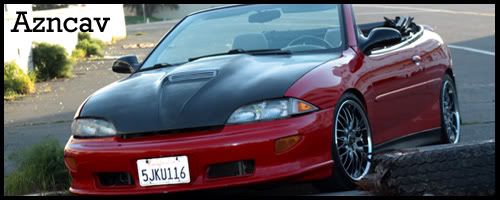 if you have any of these parts, ill make a trip back down there

toyota cavalier tails
ls sport/z24 front bumper WITH a lip for a 2002
stunning paint job
new weather stripping around EVERYTHING
any performance parts besides intake for a 2200
OR
if you wanna do the 2.2 eco swap to mine, ill pay ya

nope i have all toyota parts but those are staying on my vert. i have whats listed in my for sale post. below.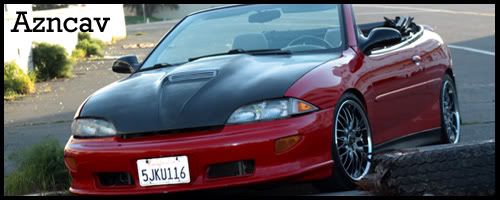 awwwww gay
well wanna lemme know where you got the tails from?
and how much they ran you?
ebay, 165. some on there now . let me know if you want anything listed.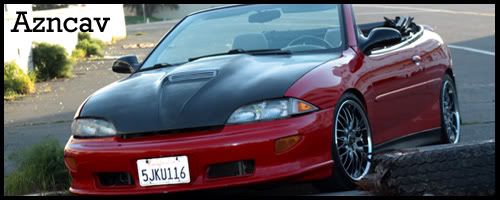 02 oem tails 30
97 white z24 spoiler.. 40
18" adrs slight bend on one rim hold air very well. no leaks. outer most lip bent 150
00-02 cavalier air bag driver 150
sunfire leather steering wheel 40
brand new never painted. oem not aftermarket bumper 100
clear z24 bumper lights 20
96 tails lights 40
oem vert strut bar x3
side panels for cavalier dash 20
00-02 z24 cluster 50
IF sides and REad for sale.
95-99 black projectors
95-99 oem z24 frosted bumper lights
2 sets of vert strut bars. one is a two bolt for the fire wall and the other has a bracket for cruise.,
upper dash pad and vent hose for 95-02 sunfire
x2 mach1 mustang subwoofers .. the side mounts .. still in great shape 120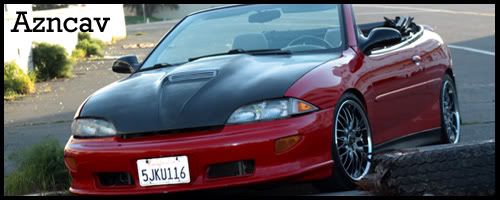 man, the only thing i could use is the bumper but if only it was for an 02 and had a lip on it