i have had cavalier since 1999 and i dont know if its seeing a bunch of hondas and acuras "jdm" or the fact that my family has 10 chevys between all of us but i have always had a passion for chevy/cavaliers. i bought a scion xb got into that scene and went to shows where 4000+ scions go. even went to a event where scion shot a commercial and had us drive on a freeway and set up a carnival. the "scion" company even rents out knotts berry farm and has scion owners only days at the theme park, why not chevy or GM. why has the GM scene never been big. im sick of not seeing any cavalier/sunfire/gm etc having there moment. i have been in ALL cavalier clubs and jbody events and just wish it could get bigger. i worked alot with scion and meet some high people for events and want to plan a all GM event at a theme park or something special even if its a one time thing. let me know what you think


2004 Chevrolet Cavalier LS Sport Coupe
1964 Chevrolet Corvette Stingray

*Gone But Not Forgotten*
2004 Chevrolet Cavalier LS Sport Coupe
2001 Chevrolet Cavalier Z24 Coupe
1972 Chevrolet Camaro

dood... hate to break it to you but the scene aint going to get bigger and is going to do nothing but get smaller.
back in the day gm did attend all of the j-body bashes. set up lots of neat displays and brought all of the cars etc.
gm did the cobalt ss/tc with 260hp for crist sakes, its a pretty desirable car. i think gm did a damn good job giving the people what they wanted.

180hp in 1989 or 145hp in 2002, you decide. >
Meh......They are just cavaliers.....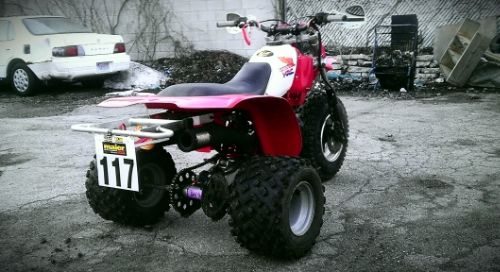 man look at the marketing they do to create that image for their brand, that why J cars never got to that status. Our cars were never to be targeted in that way, sure they sold body kits and superchargers and @!#$ but you think joe blow teenage girl (aimed demographic) really knew about that? Toyota make a seperate division for just the enthusiests and tuners.

Yeah scion has always been from the start aimed at the tuning demographic and they have even allowed it. They do alot for their customers in that respect but GM has too broad of a spectrum of vehicles to try and please one small area that they deem in their eyes with attention like that. As was stated they did before but who knows what has changed.

Not to mention, how much support do you really think you are going to find for a platform that's been dead for almost 6 years now?!
Not a whole lot to be "fed up" with if you ask me...j bodies are a thing of the past and that's that. Be glad there are some enthusiests out there at all who come to these forums and the few local events that do happen.

really irks me when people mention a dead platform.. got to be kidding me. half of the cars being modded these days are from dead platforms lol
azncav wrote:

really irks me when people mention a dead platform.. got to be kidding me. half of the cars being modded these days are from dead platforms lol
True that.
EG Honda Civics are still a hot tuner platform...they stopped making that in 1995.
"Formerly known as Jammit - JBO member since 1998"
JBOM | CSS.net
azncav wrote:

really irks me when people mention a dead platform.. got to be kidding me. half of the cars being modded these days are from dead platforms lol
Dead in the sense of support of manufacturer support. The OP is comparing it to how Scion hosts functions and commercials, etc....while we may have great aftermarket support and a strong enthusiest community, to suggest that GM should start having some sort of PR for a car they haven't made since '05 is stupid.
You're right, most modded platforms these days are indeed dead ones....and you don't see commercial support, especially by the original manufacturers, etc. Its all support from enthusiests and in some cases vendors, which I think is far better...that's what keeps a platform going.
People are whiny because we don't have support form GM...be glad we have the support from quality venders like Turbo Tech Racing, ZZP, and others, who continue to make new products that in the long run are going to be lower volume and ultimately less profitable than products they make for other cars. Or the people who invest their own personal time and in some cases money to fun things like the GM Bash, local meets, car shows, etc.
Basically, to the OP, if you want a car that's going to be featured in commercials and pop culture, then maybe you should stick to driving a Scion. If you want to see some local support and functions for your J-body, maybe instead of whining about it on the org, you should do something about. Organize some meets, etc. Start something.

i had a 94 cavalier when i was on here and now i have a 09 ss cobalt and id sady the cobalt scene is alot bigger and people make way more parts for that than the cavalier will ever have/had too bad both the cavalier and cobalt are now dead and were left with the cruze blah!