where do you guys be??
everytime i find someone
they run off and wanna race lol
someone needs to get at me on here

also
if any of you got some spare parts, lemme know
recently got in an accident and need quite a bit so get at me

location = nlv up by craig and 5th
but i go all around the city
ill be invegas in about a week lol.. not with my car though a rental..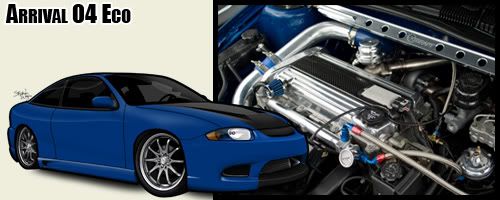 i drive the crapiest crapalier ever

im in northtown by the cannery
im still in the progress of fixing my baby up, but do you have any paint shops to recommend?
a] i want to paint my car white because i @!#$ it up when it was silver
b] i need to get rid of the curbrash on my silver rims, so im gonna repair that and i want them powdercoated black
c] when i get a front bumper with lip [in the progress] probably next paycheck, im gonna get my lips and skirts painted black
so my overall plan is
cf hood, cf trunk, cf door pillars, cf mirrors, white car, black lips, black 18's, lowered, tinted, black housing on the headlights, toyo tails [the abnormal ones]
then we'll see where its going after that
but man, i @!#$ my car up so bad
lol
what i REALLLLLY want is an 03 rear bumper with the molded fascia lip
but whatever
right now i have a 95-99 z24 one with the molded lip so its all good
near buffalo ans summerlin pkwy off sundays...lets get a meet up make it fun maybe our own space around the early morning car show in centennial and sunday mornings

looks like we are going to meet up the sliverton on the 31st at 630 for the autocross dude you tag along
ill go on the 31st

but i get off at 6:45.... :[
can i get your guy's numbers?
i dont have a phone right i have pay some tickets first, it runs until 11-12 at night so you we be fine
anybody need anything or any meets going on text me. 702-219-5904.

I technically dont have a cavalier right now, but I need to get back into it.


-Trailblazer SS - not so custom 6.0L - custom intake - custom tune
- (1) 2.4L on an engine stand (1) blown trans (2) good quad trans (1) eco trans = party


dude meet up with us at sliverton dude
HE SAID I SHOULD BY DONE BY THEN!!!!!!!!!!
woot, i can't wait to show off my cavy after she is all painted!