Heres the link for all the information about the Northwest Bash Tour (PreBash '06).
Portland, OR
June 9th-11th
http://www.jbnw.org/bash/prebash/
1985 Sunbird Hatchback | 1991 Sunbird Coupe | 2002 Cavalier LS Sport
Detailed info for those who dont clicky, the meet is as follows:
JUNE 10th
Cruisin Sherwood Carshow
JBNW car club will be making a appearance, All are welcome to come and watch or enter their cars.
That night following the car show JBNW will be cruising to historic Hwy 99 Drive In movie theatre.
For more info please go to the link Nomad provided for official details. Please note this is the main event, but that the Prebash will be going on from friday the 9th till sunday the 11th. So, if you live in the area and havent joined JBNW, or perhaps just visiting oregon or washington that day, feel free to show up and join in the fun!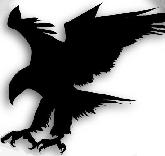 Our site is currently switching servers so if you attempt to click the link above it is no longer on the old server. Everything should be back up soon.


1985 Sunbird Hatchback | 1991 Sunbird Coupe | 2002 Cavalier LS Sport

well @!#$. i wont be able to make this one. have a bachelor party to attend(my brothers) on sat.
grrr. if yall come shootin thru oly let me know. email maybe?
Have a good one guys. I have to work Sat. & Sun. 3pm to 2am. YAAAAAAAA!!!!

you guys should do a big run and meet at the Krispy Kreams in Burlington. i need some doughnuts!!
The post-bash will be at HIN in Seattle, so, if you want some donuts...

oh do....i do!! and i'll even be at HIN.
Sweet. Showing or spectating?
Sweet! See ya then...


Goodbye Callisto, Hello Skađi:
2008 Pontiac G6 GXP Street Edition Coupe
The only thing every single person from every single walk of life on earth can truly say
they have in common is that their country is run by a bunch of fargin iceholes.