anybody interested in a bbq or somthing the scene out here is kinda dead maybe spark some interest and get ppl together im in alamogordo bout 45 min west of cruces. if anyone is interested just post and ill try and set it up.

308 miles for a BBQ sorry count me out
i'm even farther in tucson...with gas prices high i'm not going outside of tucson anytime soon. sorry
05 Mazda RX-8
Im afraid Im going to have to agree. It sounds F'ing awesome though. Maybe in the future when I can make arrangments...!





now DIE!

i try...its too spread out any of yall going to hin phx this fall? ill be there

right on we need to set up a meet and greet or somthing before its hard to find other j ppl out here. let me know about any other shows im always looking for an excuse to go to phx or tuscon. and if any of you are interested in going to the tuner bash ( i know its over 24hrs a drive away) i have a room already reserved and my uncle lives bout 30 min away from mansfield in ohio just let me know we'll caravan it

Yeah Im going. Never miss out on it. Yeah try to setup a meeting place. Im sure most of us out here are going!




now DIE!

pardon me for sounding stupid wtf is HIN?
05 Mazda RX-8
hot import nights. we need to make a showing only like 2 or 3 j's last year. you all know the area better than me + the arizona j scene seems to be pretty lively itd be cool to meet you all.

Jenn, wow! Didnt know what HIN was huh?! LOL (slow in other ways too) Just Kidding Dammit!

Ill start letting everyone know whats going on for the HIN meet/roadtrip. Im pretty sure I can get a bunch more than just J's out too. Who know... This might be our J-Bash for our region. Might have to call everyone out a day before HIN so we can have that BBQ!

Just a thought!


now DIE!

I want to enter...how much does it cost and stuff....lol is my car worth it??
no i never heard of HIN in arizona so yeah i'm slow. haha you pick on me too much paul
05 Mazda RX-8
I'm pretty sure some of the AZJBO guys might show up.

Desert Tuners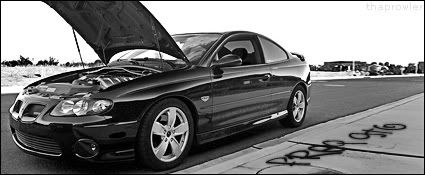 "When you come across a big kettle of crazy, it's best not to stir it."