Alright, I think I'm done with the J-body modding scene for awhile. I've always wanted a 4wd truck or Jeep since I was a kid, and I think now is the time for me to try and get one. So, I'm accepting offers on my 2002 Cavalier Z24. I'll try to put in this post everything I know about the car (good and bad), as well as all the parts that are on the car, and that are waiting to go in (everything will be included in the sale).
I WILL NOT put any false or misleading information (although I might miss a thing or two).
I'll start off with the bad:
motor:
- 2.4 TC (LD9)
- 120,000+ miles
- uses oil
- leaks coolant (quite a bit)
- top end knock
- exhaust piping needs to be re-welded so it fits under the car better
- CEL, usually for P0420 (downstream O2 inefficiency)
trans:
- F23 Getrag 5-speed
- same mileage as motor, but still works good
interior:
- tan interior
- cracked dash
- tint is coming off of the rear window
- smoker's car (I'll throw in a bottle or two of Febreeze. I've actually been told that the car doesn't smell too bad, as I always smoke with the windows at least a 1/3 of the way down)
- various carpet stains (spilled a soda or two. I tried really hard to get all of the stains out, but it wasn't happening).
- hole in shifter boot
- driver's side window regulator needs replaced
exterior:
- few dents and dings on the driver side door and rear quarter panels
- lots of rock chips on the hood and side-view mirrors
- 95-99 Toyota tails need to be re-cleared
- rear lip is spider-webbed bad
- front lip needs adjusted on one side
- B-pillars need repair (common J-body problem)
- fog lights are hazed
rims:
- one or two rock chips, but overall they're in really good condition
now, installed mods:
- Black Racing ProN1 17x8 +38mm rims (about 18 pounds a piece)
- Wilwood big front brake kit (4 piston calipers, 12" two-piece rotors)
- Tokico D-Specs
- Goldline springs
- Eiback rear sway bar
- GM front strut tower brace, single bolt to firewall
- Ractive rear strut tower brace
- B&M short shifter
- upper mount insert
- RK Sport lower dogbone
- Clarion MP3 head unit with harness/module that retains door chimes
- Pacesetter armor-coated header
- Pacesetter mandrel bent piping
- Flowtech resonator
- Magnaflow cat
- Magnaflow muffler
- Toyo tails
- Toyo clear corners
- Toyo trunk lid carpet (needs a few retainer clips)
- removed bong and tuner tube
- Magnadyne Marksman two-way paging alarm
the good stuff (to be included in the sale):
- Ecotec cam swap tool (I hear this makes it a 15-20 minute job)
- 2002 J-body Service Manuals (3 book set)
- stock Z24 rims
- stock corners
- stock outer tails
- stock struts (no springs)
- 7500 mile Saturn Eco motor
- Ecotec PCM
- Ecotec PCM harness (w/ ABS, A/C, 5 speed, missing 1 connector)
- all hardware to adapt Saturn Eco to j-body setup (mounts, oil pan, etc.)
- 9000 mile J-body Eco F23 Getrag trans
- TTR upper engine mount (brand new)
- TTR trans bushings (brand new)
- extra set of trans mounts (used)
- Comp Cams N/A Stage II cams (brand new)
- Pacesetter LSJ armor-coated header with downpipe (slightly used)
- Cobalt SS/SC injectors (only 250 miles, look to be brand new)
- AEM cold air intake (brand new)
- extra Eco IDI cover (used)
- J-body Ecotec heavy duty radiator (brand new)
- charcoal driver, passenger and rear bench seats (out of an '02 LS Sport, WELL taken care of, out of a non-smoker car)
- extra fuel rail and injectors
- extra power steering pump
- all coolant lines, fuel lines (from fuel rail to where it connects by the firewall), evap lines
- 2.5" mandrel bent aluminized-stainless exhaust tubing with hangers (for a J-body, from Custom Tubes, brand new)
- Magnaflow 2.5" in/out cat converter (brand new)
- Magnaflow 2.5" in/out resonator (brand new)
- Hooker 2.5" in/out AeroChamber muffler
- Hooker 2'5" in muffler tip, 3.5" outlet
- I will also include a 7500 mile '03 Ion/Cobalt F23 Getrag trans for you to sell... I haven't had any luck.
- stock LD9 exhaust mani, stock L61 ehxaust mani, stock downpipe/cat (no O2 sensors) (if you want them)
- spare BARE LD9 head (needs cleaning) (if you want it)
As you can see, everything is there for a complete Eco swap (minus fluids and filters), and this will fix the knock, oil use and coolant leak problem. You'll also get quite a bit of performance stuff as well.
***Conditions***
- this is a package deal. everything will be sold by me to you at once. if you want to make deals with other people for the parts included in this sale, that is all you. I will not separate anything.
- cash, money order or cashiers check for the full amount ONLY. no Paypal, no personal checks, no guy from Zimbabwe sending a Western Union slip for well over the amount of what I'm asking.
- this will be picked up in as little trips as possible. come with a large truck and a trailer if you have to.
Price:
I owe right at $3000 for the car. for everything, I'm asking for $6000. I believe this to be rather generous, but I will entertain REASONABLE offers. I will need time to deposit the money, and get the car paid off and get the title.
Desert Tuners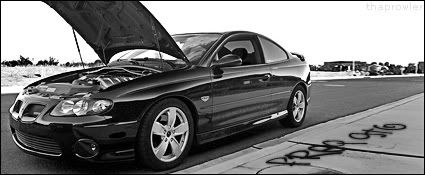 "When you come across a big kettle of crazy, it's best not to stir it."