well, long story short, im looking into moving out to AZ.
What info can you guys provide? good places to look for housing? places to stay away from? stuff to do? other things to take into consideration?
why do you or do you not like AZ?
We're currently looking around the Phoenix/Mesa areas. This is purely internet research at the moment. My wife nor myself have ever been to AZ. We're thinking of planning a few day trip in January, but looking for your guys input first.
Her finding a job will be no problem. I however want a change of pace, so Im ideally wanting to work in a shop doing fabrication/installs, etc.
any input is appreciated.

For nicer areas that I am familiar with your looking at Scottsdale or Peoria areas. I am sure there are more, but I have only lived here 2.5 years.
Houses out here are dirt cheap right now. Some friends of mine just picked up at 2000 sq ft house in Surprise for 150k.
Once you get out here you will see for yourself what areas you will like the most, but I would also recommend coming out when it is Summer just so you know what you are getting yourself into.
I moved out here in the middle of July in 115 degree weather and it sucked! lol
Phoenix Metropolitan area is not like most places and what I mean by that is that you can go one block and be in the nicest most rich neighborhoods and then one block over its the exact opposite. There are nice and bad areas all in pockets no matter what city you are in here. It's very weird if you aren't use to something like that. Very diverse. A lot of area aspects have a fairly large impact on your housing costs too. Not sure what price range your looking for but that can help determine a good happy median when choosing to live a certain place. I personally live in Phoenix and I love it here. I been here for a little over 4 years now and I have lived all over the valley mostly within city of Phoenix limits and every corner of the city is a different experience. I ended up purchasing a house in Phoenix so I guess I recommend it. It helps to know where you are going to work due to the traffic congestion so you can try to choose housing in a way that will avoid 2 hour drives to and from work. If you dont mind heat then no problem, I moved here in Aug 04 and it was very hot but i personally liked it. Some hate it (I say leave then). I personally do not favor Mesa for a lot of reasons. So I vote no on moving there. Any other help feel free to contact me on AIM. Hope it helps. Just come visit and explore.
ASE Master Certified Automotive Technician
Alan is right, the Phx area is nuts when it comes to thinking you are in a nice area. I live in Chandler, and can be almost ANYWHERE in the metro area in 45 minutes or less. I can get to Alan's house (other side of town) in about 30 minutes if traffic is good. A lot of people are moving out to the outlying areas like Queen Creek and Surprise, and Goodyear/Avondale. I personally would not move to those areas, )actually i jsut moved back into town from Queen Creek) becuase they are still so new that there is not a lot there. I moved out here in 1993 when I was 12, then moved to California, and have since moved back. I love it here. I know the area like the back of my hand and can be anywhere in no time. It easy to learn, as most of the city is on a very nice "grid", and streets run directly east and west, or directly north and south. The mountains also make it easy to tell cardinal directions. Also like Alan said, if you need anything feel free to PM me or IM me on AOL or AIM. If you and the wife come out for a day trip, I am sure we could arrange sometime to show you around.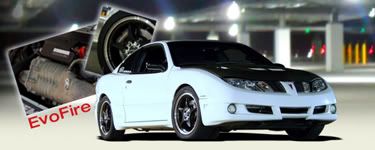 Very much appreciate the info guys/gals! I typically dont like the heat that high, but if leaving this @!#$ty snow and cold means i have to deal with heat, then so be it. We started looking at houses to get an idea of what we're looking for, and just based on what i've seen, we're prolly gonna be in the market for a house around $200k. But I would assume we'll get an apartment for at least a few months until we get a better idea of the area.
As for work, I'm gonna have to do alot of searching and applying. I currently work in the banking industry, but want to get in working at a shop somewhere.
I started working on planning a trip out hopefully in january or possibly february. When we come out, I know I'm gonna meet up with Jarrett aka FreQ-Z, but it would be nice to meet up with others as well.
I'll keep this thread posted with my travel dates when i figure them out, and i appreciate the info!

Sup Joey? Its been a while since the last time we met up, How is the car? I ended up selling my car, I plan on getting a Z vert soon but anyway Arizona is def a good place to be. I am living in Tucson Arizona now just south of Phoenix. I would recommend this place i love it.. I was lucky enough to escape the buffalo winter this season. Its been way warm out here in AZ even for winter time. If your getting sick of the snow you won't see much of that around here unless you move into the mountains or someplace that gets snow that i am unsure of. Anyway good luck on your move and housing search. You can't go wrong moving into the desert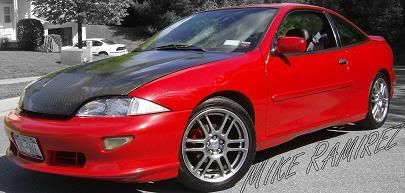 verrado, tartesso, buckeye, estrella mountain.
all pretty nice areas with anywhere from about a half hour-45 minutes from the phoenix metro area.
i live in the goodyear area (between avondale and buckeye) and i love it. came here from CT. deffa nice change.
if you guys are looking for other j enthusiests in the PHX area check out DesertTuners.com
pretty active/decent sized group.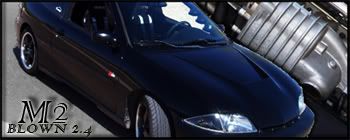 Eat my shift
Hey now. If your moving out to this side of the country, you need to move to CO. I have TONS of FG stuff i need help with