Any club members in Colorado Spgs that could lend a hand trying to sort out this engine issue, I would greatly appreciate the help and will compensate for time spent. If there are no local guys, I could use a name of a reputable repair shop that specializes in the quad4.
This is the issue that I am having. My 98 Sunfire 2.4L GT has a tendency to randomly die during driving. It primarily occurs during decelleration, turning, and at a dead stop. However, it does not occur everytime one of these motions occur. It is random, and quite frankly, it is being a PITA.
So far, I have replaced the following: cam sensor, crankshaft sensor, rear 02 sensor, and spark plugs (gapped at 0.060). I have also tested the fuel pressure (tests at 36-37 lbs of pressure....stock according to manual is supposed to be 41 lbs??). The car is already running rich due to no cat converter.
If you have any suggestions or could help in any way, shape, or form, please PM me or call at (719) 648 8879.
LoL...if enough guys come to validate opening beers and pizza, I'm game

Thanks in advance.
Nate VV
Check the vacuum line going to the map sensor under the throttle body. Those are very common to rot and create a vacuum leak and that will make them run like crap and sometimes die.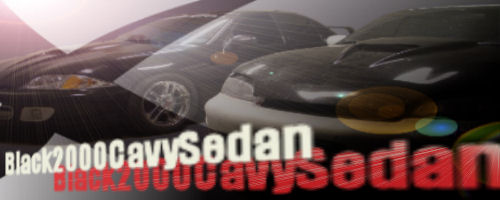 car wont run rich because the cat is gone
yes the fuel pressure needs to be in the low 40 range , make sure the gauge you used reads correctly , and your not getting any leaking that may lower the reading
have you gotten any codes ? other than the cat missing
Ignition control module could be going bad as well. take it out and take it to a parts store like napa or checker and they should be able to test it. when the module goes bad it will shut the engine down when it gets to hot. so. make sure when you take it to one of those stores they run the test more than once. jjust to make sure it gets nice and hot. anyways. this might help
Long time...didnt' update (sorry). It ended up being a vacuum hose under the MAP sensor. Thanks for the idea black2000cavysedan!