Anybody know of a dealership willing to do the eco s/c reflash on a turbo car? somewhere closer to denver, so i wouldn't have to drive to far would be awesome. anybody selling their reflashed ecu? Just finishing up collecting all the saab parts, and need to find some type of engine management. Figured the reflash would probably be th easiest route to take.
Also anybody have a downpipe for the saab setup, or know of a good place to get it done?

I will reflash it for you for a little coin if interested. In Denver.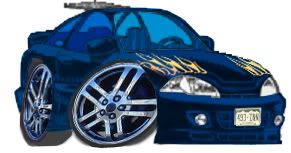 Do you work for a dealership, or do you have hpt? How much coin are we talking? Still in the prcess of collecting parts so it may still be a little while for me to finish. Just trying to see whats available trying to get a good plan of attck going here. PM me if you don't wanna talk money on the forum. Thanks.

He works for a dealer. He did the reflash on my cav.
ecotecpower wrote:

He works for a dealer. He did the reflash on my cav.
Yeah, I saw that right after I posted the last message. Been talking with him over PM, and will be talking to him again hopefully really soon. Still need the rest of the parts.