I'm getting real tired of these so-called "certified" mechanics that have no clue how to work on a LD9 motor. My water pump has been limping along for almost 10 months, simply because every mechanic that I have received a quote from to replace it wants over $750 to do the job!

What sucks even more is that I replaced this part just shy of 2 years ago! Of course, the mechanic that did the work is going to "warranty" the part itself, but will not back up his labor costs. Obviously, I'm not going to waste my time or money with him again!

I'm hoping that someone here on JBO knows a specialty mechanic that can do the job (a) correctly the FIRST time, (b) in a timely manner, and (c) without raping my wallet. I'm more than happy to pay for good service. Give me a shout via PM or call me directly at 719-648-8879. This needs to get replaced ASAP.

Thanks in advance!




Nate VV

It is a big job and that 750 price tag ain't that bad. 2 years is unacceptable. I think the mech f"ed up. I am running my original with over 170000 miles. I'd go back and suggest he "make things right". Can't help with the referral but I would definately make sure that mech got a good a$$ chewing, in front of a waiting room full of clients. Good luck with this.


Labrat

Didn't like my quote huh?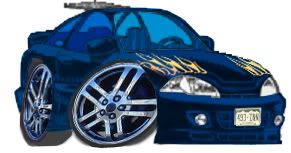 That's weird... I made that post above before we talked, Skyler. We'll be talking here shortly. Got some answers to your previous q's.

Appt made with Skyler. Double bonus points given to him for his help!

On a side note, please keep the PMs coming if you have other recommended mechanics in the local Colorado Springs area. Thanks!

Glad to hear things seem to be working out with skyler. He'll get your car all fixed up for sure. And guess this means you've decided to fix yours lol
For now. Need to get it running either way (whether I sell it or end up keeping it). If I do hang onto this one, I'm not looking forward to the paint bill. I haven't been able to find any hookups, and it is definitely fading fast.

Yeah i talked to skyler about your. Sounds like the previous people working on it where hacks and didnt know @!#$.

I can probably get you a good price on a paint job. Let me know if your interested.
I can't imagine why leaving the old water pump gasket on the block and then just siliconing on the new one would cause issues.... DOH! He found that this deuchebag also didn't bother putting the header back together properly either. And to think that my wife paid $650 two years ago for this...much less he wanted $800(!!) to do it again!!!!

I'm glad I trusted my gut and stopped going to this dude years ago.

I will do the job for $400 it calls for 8 hours to do. give me a jingle 7195108247. i will have to do it on a weekend since i work at a dealer during the week.


03 Chevy Cavalier $1500.00
Turbo T3/4 $100.00
Inter-cooler $40.00
Kicking your $10,000 cars ass $ priceless $

Lol if you didn't notice this post is over 1 year old. All handled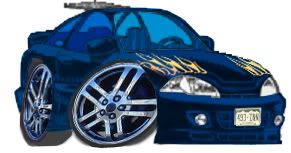 David,
Thanks for the update, but yep this was done quite a while ago...lol! Always good to know the CO JBO members.