ENGINE
garrett t3 super 60 turbocharger(blown needs to be rebuilt)
str turbo manifold
forge manual boost controller
38 mm external wastegate
tial 6psi wastegate spring
38mm turbo XS stainless steel dump pipe (not ran back into exhaust)
apex-i gt spec front mount intercooler
integrated engineering intercooler piping
braided stainless steel oil lines
earls oil line fittings
greddy type rs style blow off valve
silicone vacuum lines
high flow air filter
brass air-charge sensor
custom 2.5 turbo-to-cat exhaust
re-routed fuel lines
re-routed coolant line
INTERIOR
glow shift triple gauge pod
glow shift tinted boost gauge
glowshift tinted air/fuel ratio gauge
glowshift tinted volts gauge
pulled from working car, the turbo is blown and will need to rebuilt, however, the car still runs with it the way it is. the exhaust runs from the turbo and it welded right before the start of the catalytic converter so it SHOULD pass emissions. everything however is sold as is and there is no warranty of any kind implied. never had it dyno'd or ran it at a track once boosted so i dont know what its capible of in the quarter mile. the gauges were installed but never wired to the car. full instructions/ oringinal boxes are avaliable for them. i installed everything originally myself, but onec i replaced the engine the turbo was put back on via rhodes automotive, documentation available.
any questions you can email me. m2biatch@yahoo.com
pics also avalible at cardomain.com/id/m2biatchh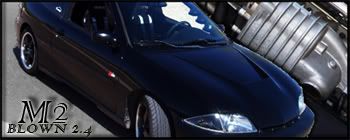 Eat my shift
status changed
ENGINE
garrett t3 super 60 turbocharger(blown needs to be rebuilt)
str turbo manifold
forge manual boost controller
38 mm external wastegate
tial 6psi wastegate spring
38mm turbo XS stainless steel dump pipe (not ran back into exhaust)
front mount intercooler
integrated engineering intercooler piping
clamps
couplers( included but pretty beat up, id reccommend new ones)
braided stainless steel oil send line
greddy type rs style blow off valve
silicone vacuum lines
high flow air filter
custom 2.5 turbo-to-cat exhaust (cut right before cat)
$600. i need to get this outta my garage already.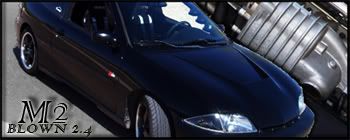 Eat my shift
hey mate, do u still have the kit for sale? i am wanting to do a turbo conversion on my 1991 nissan nomad van, do u think it will fit? it has a z24 carby version in it. Thanks

This post is over three years old. These parts are LONGGGGGGGGGG gone.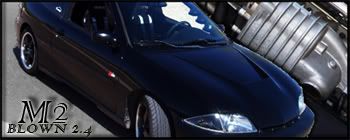 Eat my shift