Hey guys !
Just wanted to let our Jbody friends out west know that a group of us from GMTTexas.com are planning a road trip from austin TX to Las Vegas this fall. well be arriving on saturday night Oct. 15th. and staying till the following friday.
and like i said, its a road trip so were open to any group that might want to go along. Also would be nice to meet up with other GM compacts while in the area since well all be in our cars. This trip is currently in the planning stages but it WILL happen, currently looking at staying at the stratusphere on the strip as the rooms are very affordable this time of year.
We were really hoping others would be able to join in and cruise out with us! So if you think this is something you might be interested in plz let me know. thanks !
no one in NM or AZ interested in going to vegas??
I would be but i cant take time away from college, i would definitely be down for meeting up when you guys go through the phoenix area though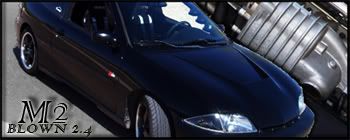 Eat my shift
I am so down for this! I am moving to PHX this saturday....Looking forward to meeting some local J's down there!

Scott, whats the word on this? Been looking for another excuse to go to Vegas



Edited 1 time(s). Last edited Wednesday, September 21, 2011 12:11 PM

"Oil Leak ? What oil Leak ? Oh, Thats Just The Sweat From All The HorsePower!!"