I'm planning to install Eibach springs on both the front & rear of my '01 sedan (Cav) and was wondering if anyone knew of a good shop in the Phoenix area that will do it for a reasonable price. I have been quoted $500 for the install by a couple of shops. Is this the going rate or can I get it done cheaper by a reputable place? Thanks!

dan

i know of a good place... your garage. so easy to do.
If you really dont want to/cant do it yourself How about this... You give me 150 and ill take a day off of work and do it in my garage for you. I work 6 days a week and am In school for the duration of my free time so i would need some compensation for the work but sure as @!#$ wouldnt want to charge a fellow j owner shop prices
I live in goodyear and have done cav springs probably about 10 times between my car and all of my buddies. Its a pretty easy job and i have all the tools/ an impact so can have it done in a few hours.
Pm me if youre interested/ wanna work something out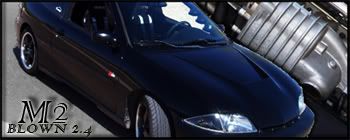 Eat my shift
100 and i can have it done for ya
97cavie24ls(™) wrote:

100 and i can have it done for ya
what is this a bidding war?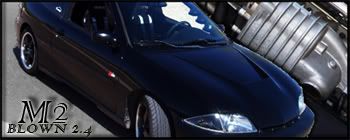 Eat my shift
$75, 2 Chipotle Burritos and a 12 pack of Mountain Dew. Me and M2 will have it done is 3 hours.
70 and 12pack of code red
lol bring it to larrys house on the 22nd we are doing my strut mounts, we will do it for a 5 dollar hungry howies pizza...
for real any of the posters above would be more then trusted to work on my car...as a matter of fact they all have helped with my installs...lol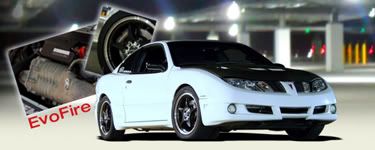 This reminds me, I need to install my prokit.....


09 HHR LS, Wife's Car
05 Cavalier, Clarion DXZ375MP, Autotek MM8000.5 & 13Kv.2, wife's old car, updates coming soon

why you ask me if I can do it then ask for shops lmfao the 100 I said I do it for too much for you lmfao

ask az motor trendz

hey guys i had a mech install my pro kit and agx with 2000+ mounts and the set up wasnt tight fitting, what i mean is the springs were lightly loose until you droped the car on them, is this normal, i had the pro kit on some old kyb shocks that were worn out for about six months before i was able to do new shocks and the rears seem to be fine exept they are a litlle hard at its softest setting



Modding my j since I found the org

im state over by the way



Modding my j since I found the org

It's fairly normal, since the springs are shorter than stock, they won't fill up the gap until on the weight of the car.


"Oil Leak ? What oil Leak ? Oh, Thats Just The Sweat From All The HorsePower!!"


is this a problem also with the sportlines and tein or the konis


Modding my j since I found the org