Having everyone in the Sierra Vista/Tucson area meet up and show off soon
Let me know if you can some!!
The first one was a blast we torn up the town with some car club members and there EVO's!!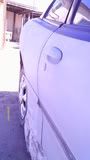 http//www.umods.org/drift.html
umods@live.com/ddiaz@umods.org
ehh what the hell if im off work im more than willing to show up....
BOOSTED FOR MY OWN PLEASURE

where would this be at? i have two j bodies and a few of my group members with j's and other misc cars. im in sierra vista.
I may be out in Sierra Vista / Tucson area in spring for work
again
....
let us know when MD and if you can get some made up, when you come up this way id be down to get two of those lightweight alt pulleys from you if you are still doing them, need one for my eco and one for my 2200.
is it just me or are these "underground meets" usually synonymous with "watch out for the cops while we street race like idiots"....
ill pass on any superbadass underground meets, thanks.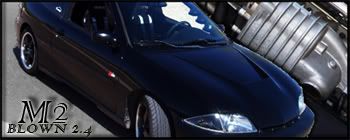 Eat my shift
no not unless jen is going, lmao. at least my group down this way doesnt do that @!#$, we go to sir. i need my license and also bring my family to meets with both my j's, so if anyone starts acting dumb I just leave. idk about the other guys i havn't met in person yet.
and btw if you dont want to go you could not post? ahh, would make too much sense that way, im sorry.
lol sorry i never read the last part of th op's post till now. if it s a show off then there shouldnt be any tearin anything up, correct? lol i know when i did car shows i was in PARK the whole time ...
meet up at SIR and see who is the fastest. its nice to compare track times with similar modded cars.
http://youtu.be/RXppsUVhJJE
my car ^
out of whats on this list.....umm....i win be default...lol
BOOSTED FOR MY OWN PLEASURE

I'm down to embarrass some EVOs
ASE Master Certified Automotive Technician