Heres a link to the page with the official dates/ locales on it.
http://www.jbnw.org/bash/
But heres the dates for quick reference.....
PRE-BASH: Portland Oregon- June 9-11th
BASH:Spokane Washington- July 28th- 30th
POST BASH:Seattle Washington- September 28th- Oct. 1st
Post here if interested and well setup plans for a J-body convoy to and form the meets!
Or E-mail me for more info.
EMAIL
IM COMMING!!!!!!!







hopefully....
but i already emailed u back.
-Seth

Send me another when you know what meets your gonna attend, I d like to have all my guys cruise together to the meets.
I will hopefully/mostly be going to the spokane one if everything goes as planned but i'll email when i know for sure.
-Seth

Cool, I eagerly await your mail. LOL
If I'm home...I'll go, but I can't say anything in stone yet...I never know when I'm going to be home.
Well, let me know, and Ill shoot you an email wiht some links, emails, etc, everyhting youll need to know to contact or be in on the meets.
Anything in great falls????
Not so much, this year, but im working on a MT hang out, and the more people we hav eon board the easy to set up something like that is. So if you see any other Great Falls J's running around, then get them on www.jbnw.org or get them in touch with me, and Ill do the rest.

lol. sounds good. im not one for traveling. so it would be cool if we could get something together here in great falls. but ill see what i can do
Sweet, well I look forward to doing the MT J body thing with ya!
i'll be there for spokane.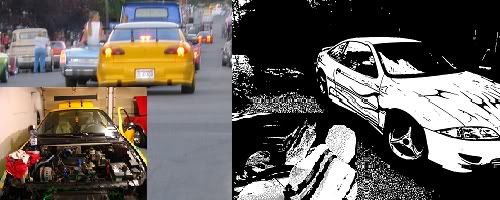 laith rei wrote:

i'll be there for spokane.
Hey friend! Those meets are over for the 06 season, but we will be having more meets for the 07 season soon enough, head on over to
J-Body Northwest
and sign up for the forums! Were in need of more idaho members, and you fit the bill perfectly, lol. BTW, like the cavi checked it out on your cardomain!