Well I have decided i'm going to buy a 240sx for a project car and just make the sunfire a daily driver. So I have some stuff that I won't be needing for it.
Club Jeffie trailing arm bushings, brand new never installed. 85.00
Turbo Tech Racing lower dog bone mount brand new never installed 35.00
2002 sunfire guage cluster, removed from my car 8 months ago in favor of a blackcat customs cluster. At the time of removal everything was working properly. 15.00
Konig Verdict 17x7 wheels and 225/45/ZR17 BF Goodrich G-Force Sport tires
I bought the wheels 10 years ago and since then the center caps have been stolen. One of the wheels has a couple of gouges in 2 of the spokes but other than that these wheels have been very well taken care of. The tires I bought new last fall for 700 bucks and they now have roughly 7000 km's on them. Still have lots of tread left, never been used hard.
I'd like to get 500 for them, basically you are buying lightly used tires and getting the wheels for free.
a pic of the gouges
you can see these tires are still near new
I will clean all 4 tires and wax the wheels before purchase
where abouts are you located? I may be interested in the rims and trailing arm bushings if I get my car back running.


I need a new sig.

Just sold the trailing arm bushings
pending on how much I get from the job I just left, I'll go for the rim/tires.


I need a new sig.

nice rims, wish i had $500 laying around.....

I am looking for struts for my newly aquired Eibach pro-kit performance coils, If anybody has some?

one question I will have about the rims, will they come with lug nuts? or shall I supply my own?


I need a new sig.

will you ship to the USofA? if so gimme a shipped quote on the cluster to 85225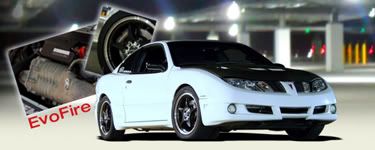 I actually sold everything last week except for the sunfire guages. Just forgot to come on here and update it, sorry everyone.